Let's play! Toys and games from the Renaissance to the Baroque
"Let's Play", an original exhibition held in Urbino until February 2017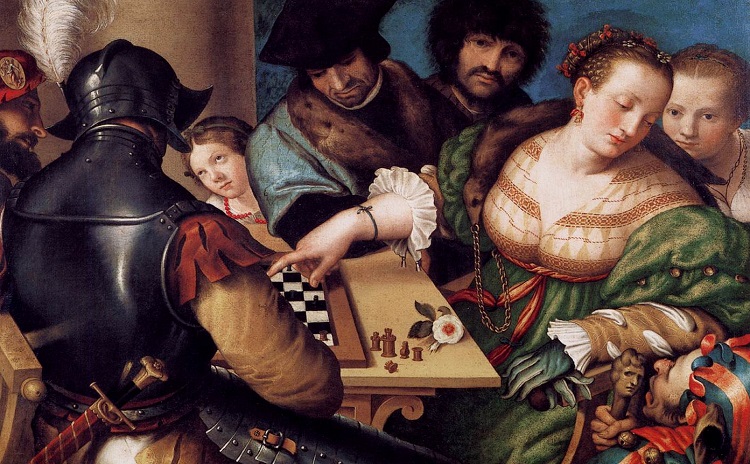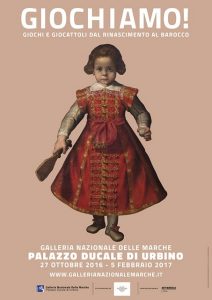 From October 27th, 2016 to February 5th, 2017, Palazzo Ducale in Urbino hosts the exhibition "Let's play! Toys and games from the Renaissance to the Baroque".
The exhibition covers the Renaissance and Baroque periods through an original and unusual approach, focusing on the games, toys and pastimes that became popular in Europe in the 15th and 17th centuries.
The exhibition features playing cards, books, chessboards, toys, paintings and etchings from Austrian, German and Italian collections.
Paintings depicting games and pastimes, such as The Game of Chess by Giulio Campi and other rare pieces of art, bring visitors into a fascinating and "playful" world.
The 16th-century chessboard with golden and silver pawns (Schloss Ambras from Innsbruck) or the ivory inlaid box with miniature toys (Kunsthistorisches Museum Wien), just to name a few, are true masterpieces.
"Let's play" shows that games weren't only a "child's game" in the past. On the contrary, leisures and pastimes were popular among upper-class adults.
The exhibition is divided into four sections: movement activities, board games, gambling games and games for children.
In addition, children and their families can take part in a series of activities and workshops taking place in Palazzo Ducale from November 13th to February 4th. Program >>>
(Cover photo: Giulio Campi, The Game of Chess, 1530-1532. Source: Wikimedia Commons)
More Information >>>