Mechanized Franciscan Nativity Scene
Mechanized statues to reenact customs and traditions of the past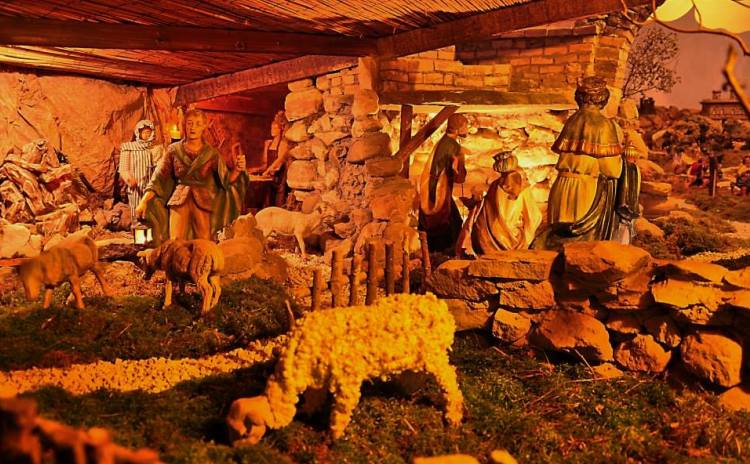 Since many years, a reenactment of Jesus' birth is hosted in the parish theater of Colmurano, a small village near Macerata, in Fiastra Valley.
The Mechanized Franciscan Nativity Scene is open from December 25th 2016 to January 8th 2017.
The nativity scene features mechanized statues reenacting the actions of everyday life, the old professions and ancient traditions.
The setting also includes mountains, a castle, a beautiful landscape and many other details.
Looking through some openings, it is also possible to see inside the buildings.
The lights mimic the alternation of night and day and atmospheric phenomenon.
Opening hours:
– holidays: 10 AM – 12.30 PM / 3 PM – 7.30 PM
– holiday eves: 3 PM – 7.30 PM
– weekdays: only for groups upon reservation
More Information >>>