Musicultura Festival – Macerata
6-7 JUNE 2020 – DIGITAL EDITION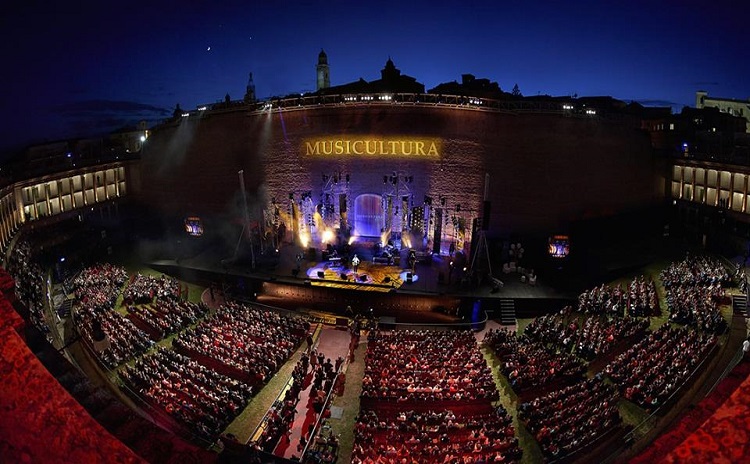 2020 DIGITAL AND STREAMING EDITION
On June 6 and June 7, 2020 a special edition will broadcast LIVE from Recanati on Radio 1 Rai the XXXI edition's finalists. The event takes place from 9 pm. 
It is also possible to watch the attend at the event on Musicultura FACEBOOK page and from Radio1 Rai Official website.
_________________
Musicultura, the popular singer-writer song Festival, has been having success for 28 years as one of the most innovative music festivals in Italy.
The 31st edition of Musicultura Festival takes place on Friday, June 6, and Sunday, June 7, 2020. The event takes every year at the Sferisterio in Macerata.
The event has the task to research and give value to the new talents of the contemporary popular and song-writer music, trying to tear down the traditional borders between culture and show, between art and entertainment, between high culture and mass culture.
Macerata is just one of the characteristic cities in Marche.
Discover more about Marche here >>>
Go to the website Musicultura Festival – Macerata