Rossini Opera Festival – STREAMING
From November 14 to 29, 2020, ONLINE edition of the music festival dedicated to Gioachino Rossini.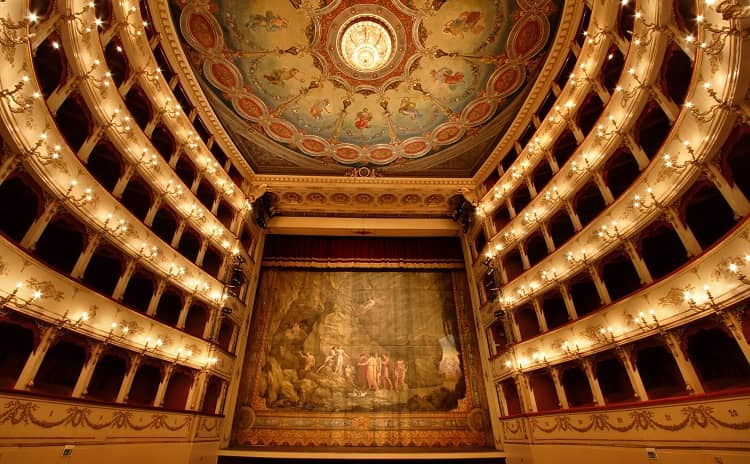 The shows are broadcast online for free>>>
___________
From November 14 to 29, 2020, the autumn edition of Rossini Opera Festival will be staged in Pesaro, the birthplace of Gioacchino Rossini (1792 – 1868) in Marche region.
The program – 7 events broadcast in streaming at the historic Rossini Theater:
– two concerts: Péchés de Vieillesse (Sins of Old Age) (November 14) and Miserere (November 15)
– two great operas: The Barber of Seville (25-27 and 29 November) and Il viaggio a Reims (The Journey to Reims) (26 and 28 November)
Check the dates and time>>>
The first edition of Rossini Opera Festival dates back to 1980 and since then the festival has been increasingly successful and has been an opportunity for many to appreciate and learn more about the creativity and works of the great composer from Marche region.
Photo from the Facebook page of Rossini Opera Festival
More Information >>>