300th anniversary of Superga Cathedral – Turin
300 years since the foundation of Superga Cathedral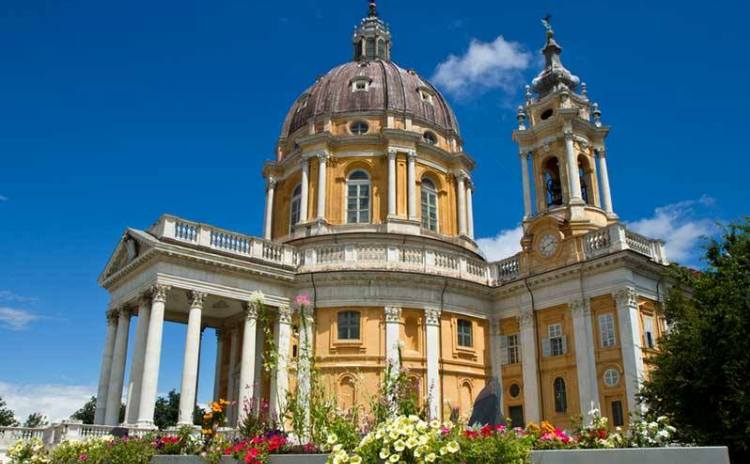 On July 20th 1717 in Turin the first stone of Superga Cathedral, also known as the Royal Cathedral of Superga was placed and dedicated to the Lady of Graces.
In occasion of the 300th anniversary, on Saturday July 22nd and Sunday 23rd 2017, a great celebration has been organized to celebrate the "birthday" of one of the most important and famous monument in Turin and Italy.
The place wasn't chosen randomly. On the hills of Superga (North-East of Turin) there was already a church and on 1706 Victor Amadeus II of Savoia and prince Eugenio of Savoia-Carignano climbed on top of the hill to understand how to arrange the French army of Louis XIV who invaded Piedmont and besieged Turin, so decide how to defend or attack.
While attending a mass in the small church, during the song of Ave Maris Stella, Victor Amedeus kneeled in front of the wooden statue of Virgin Mary and made a vow, in case of victory, to buid a big cathedral dedicated to her. And so it happened. Victor Amedeus II of Savoia ordered to the architect Filippo Juvarra the contruction of Superga Cathedral. After more than 20 years of works, the Cathedral was inaugurated in 1731. The building, in Baroque style, is 75 mt tall. 6 chapels and 4 altars are enriched by Carrara marble statues and sculptures.
On Sunday July 22nd the most important celebrations.
In the morning the Holy Mass and Ave Maris Stella which inspired Vittorio Amedeo II vote, is sung.
The Holy Mass is concluded by Te Deum and reading the testament of a cleric Felice Pastore del Regio Economato in memory of the first stone placed.
Around 11.30 a flower homage is placed in front of the funeral monument of King Vittorio Amedeo II, conserved in the tomb of Savoia family.
On the afternoon guided tour of the church organized by the Volunteers of Superga Cathedral.

At the Mass there are also the Guards of Honor of Pantheon and the Historical Group Pietro Micca, an association of volunteers who gave life to the Military Bodies of Savoia Dukedom picking up once again the uniforms and recalling drills (with the orders in French) and the heroic days of the battle in 1706 in defense of Turin against the Armée Royale of Louis XIV.
Photo source: Wikipedia and facebook .
More Information >>>