FuturBalla – Alba
Artworks by Giacomo Balla on display in Alba from October 29th to February 27th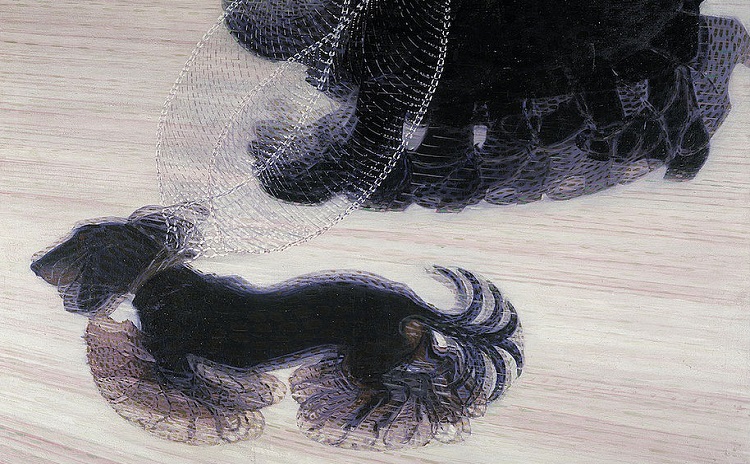 The Ferrero Foundation in Alba is preparing its tribute to Giacomo Balla (Turin 1871 – Rome 1958) with FuturBalla, a great exhibition curated by Ester Coen. It takes place in Alba from October 29th to February 27th.
The artworks on display belong to prestigious public and private collections, both from Italy and abroad. Thus this exhibit gives visitors the opportunity to view extraordinary masterpieces that are rarely loaned out.
The exhibition is divided into three thematic sections:
– social realism and the Divisionism technique
– iridescent compenetration and studies on the perception of light
– the analysis of movement and Futurism
In the artwork that followed his first apprenticeship in Turin, Balla's eye penetrates the painful and cruel reality of classes on the outskirts of society.
A great number of works will document this phase – between the late 19th and early 20th century – during which Balla developed, in addition to the themes of suffering and alienation, an original style of great technical sensibility, rooted in the Divisionist movement in Piedmont.
Balla's brushstrokes – rich in luminous filaments, the strong contrast of lights and darks, and the choice of audacious and extreme lines of perspective – became a unique and extraordinary model to emulate for the artists adherents to the Manifesto of Futurism.
FuturBalla – Hours
Mondays, Wednesdays, Thursdays, Fridays: 3 PM – 7 PM
Saturdays, Sundays and holidays: 10 AM – 7 PM
Closed: 24th, 25th, 31st December 2016 and 1st January 2017

More Information >>>