Ghironda Summer Festival – Ostuni
17-19 July 2021. Festival about music, art and popular culture of the 5 continents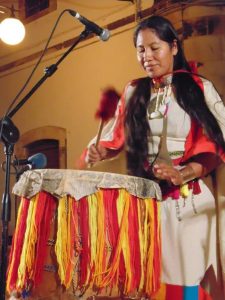 From July 17th to 19th, 2021, the 24th edition of Ghironda Summer Festival explodes in Ostuni, the international artistic and popular cultural event of the five continents, that brings the big audience in the historical and beautiful places of Puglia.
Concerts and performances of dance, acting and figure theatre: the overwhelming magic of Ghironda Summer Festival gathers people and cultures inside the extraordinary scenography of old villages.
Its globetrotters, avid travellers of all ethnicities, bring in the streets art and languages of the world, and a dozen of artists, performers keepers of small, big secrets of popular art. But also international musicians, and an enthusiast audience.
Do you want to see other summer events in Puglia? >>>
Do you want to experience of the first explorers of Castellana Caves? >>>
Photos: official facebook page of Ghironda Summer Festival
More Information >>>