PianOstuni Festival – Ostuni
July 12th and 13th, the music festival dedicated to the piano.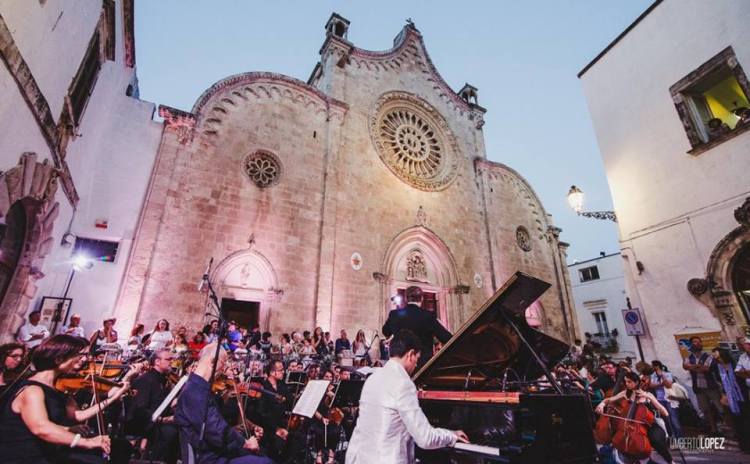 PianOstuni, the Apulian music festival dedicated to the sound of piano is starting on Friday, July 12th and Saturday, July 13th 2019.
In the edition of 2019, the program includes on Friday, July 12, Air Piano, a free-entry concert by Italian jazz pianist Mirko Signorile accompanied by air dance performances by ResExtensa, choreographed by Elisa Barucchieri and sung by Giovanna Carone.
On Saturday, July 13, Italian composer, singer-songwriter and pianist Raphael Gualazzi performs solo.
Entrance with fees.
Tickets can be purchased online.
Special guest of the festival is the Italian actor Riccardo Scamarcio who will be presenting along with OrchestrAcademy the music contest for young artists between 14 and 25 and will be handing 2019 PianOstuni Award over.
The event is created and organized by Bass Culture in partnership with Ostuni Municipality.
Check the official Facebook page of PianOstuni >>>
source photos::BassCulture
Cover photo credits: Umberto Lopez
More Information >>>