Rock'n'Roll Party – Torre Regina Giovanna
Saturday 4 August, Southern Italy's largest theme party. 13th edition.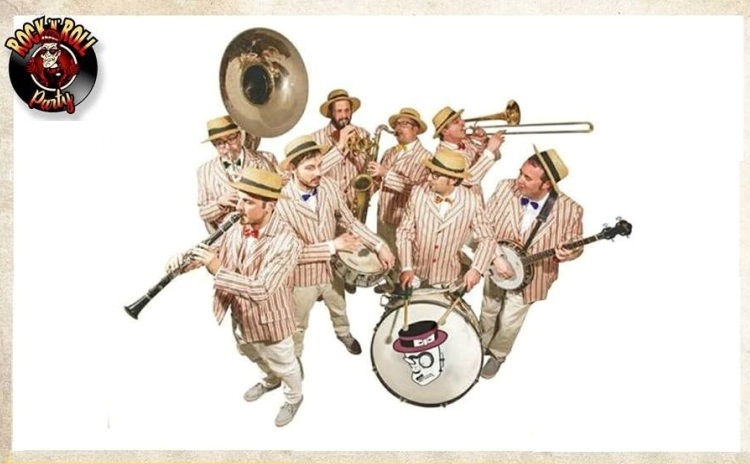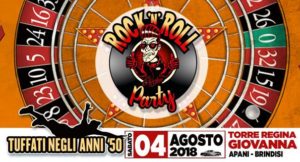 On Saturday, August the 4th, Rock'n'Roll Party  – at its 13th edition – is teaking place in the wonderful setting of the Torre Regina Giovanna, close to Brindisi (22 km)
The Rock'n'Roll Party is the Italian largest party dedicated to the 50s and the 60s. It starts on Saturday night at 9pmand it is lasting up to Sunday Agust the 5t at 5am
The "freakish show", where music rarities are played, guarantees great fun, with thousands of fans gathering from all over Italy for the rock'n'roll, rockabilly, swing, and 50s-60s themed music evening.
Under Torre Regina Giovanna's huge oak, attendants can also enjoy a large vintage market with a wide selection of vinyl records, with a dj set and a special guest also in attendance.
The Barber Shop Area offers a make-up stand, hairdressing for both women and men, and a beard-trimming service.
The Kustom Parking Area holds a car and motorcycle exhibit, with dreamy items such as Harley, Cafè Racer, Cadillac, Mustang exposed.
Every year, the Rock'n'Roll Party program includes a burlesque show as well, with street artists, itinerant shows, pin-ups and street food in a location inspired by sinful Las Vegas.
Camping area.
Entrance under payment
Follow Rock'n'Roll party's Facebook Page >>>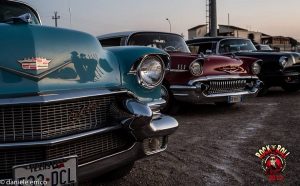 Are you in Apulia this summer?
Discover more events in Apulia >>>
Pictures from the event's official facebook page and press office
Go to the website Rock'n'Roll Party – Torre Regina Giovanna