Musica sulle Bocche Festival
22-25 August. From Jazz music to traditional Sardinian music.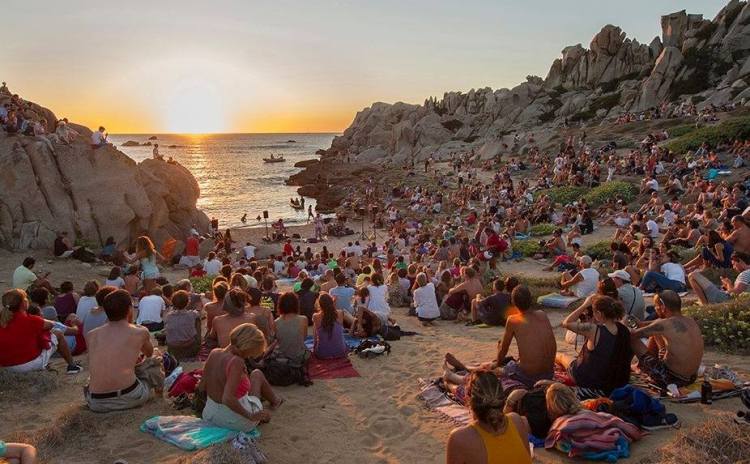 The 19th edition of Musica sulle Bocche Festival (Music on the lips) takes place from August 22 to August 5, 2019, in Santa Teresa di Gallura, in the province of Sassari.
Not only jazz music, but also flamenco, traditional Sardinian music, and so much more.
Some of the artists of this year's edition: Piero Bittolo Bon Quintet, 3G trio, Antonio Faraò Quartet feat.Dave Liebman, Cuncordu di Castelsardo, Rosa Brunello y Los Fermentos, Antonio Lizana trio…
The venues are 5: Piazza Santa Lucia, Faro di Capo Testa, Spiaggia Rena Bianca, Cala Grande / Valle della Luna, Santuario di Buoncammino.
HOW TO ARRIVE AT THE FESTIVAL
– By bus > The city is connected to the main cities with harbor and airport that provide a shuttle service and bus A.R.S.T. services.
– By ship > Daily trips between Santa Teresa Gallura and Bonifacio (Corsica). The harbor of Olbia and Golfo Aranci are far 60 and 70 km from Santa Teresa.
– Buy airplane > The nearest airport is Olbia – Costa Smeralda which is far 60 km away from Santa Teresa Gallura.
– By car > You can reach Santa Teresa Gallura from Olbia in less than 60 minutes, from Alghero around two hours and in 3 hours and a half from Cagliari.
Photos from the event's official facebook page.
Go to the website Musica sulle Bocche Festival