"Calici di Stelle" (Stars' Goblets) at Cantine Florio – Marsala
On August 10th, 2021. Guided tour, aperitif, and dinner under the starry sky.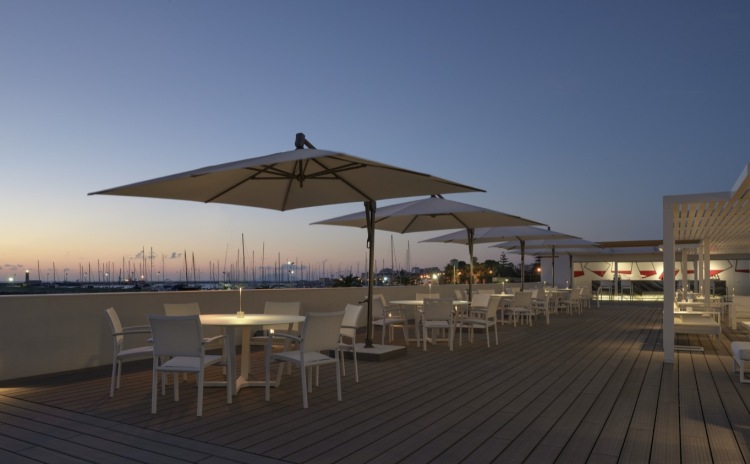 On Tuesday, August 10th, 2021, the historic Cantine Florio (Florio Cellars) in Marsala are one of the protagonists of Calici di Stelle 2021 (stars' goblets), the event promoted by the the Wine Tourism Association.
The event will take place in full compliance with anti-covid regulations.
To access the cellar, to show the Green Pass is mandatory.

The program of Calici di Stelle at Cantine Florio includes a visit, aperitif, and dinner by the sea to celebrate the magic of the starry sky.
August 10th, the Night of San Lorenzo
By tradition, the night of San Lorenzo is considered very special because it is the night when it is more easily possible to see the shooting stars.
That's why August 10th was chosen for "Calici di Stelle".
The program
The guided tour of the historic cellars begins at 7.00 pm and ends at 7.45 pm with an aperitif.
A little later, at 8:15 pm the dinner – by Chef Emanuele Russo of the Le Lumie restaurant – is served in the charming Florio Terrace.
The dinner includes 3 fish-based courses created ad hoc by the Chef for pairing with three Marsala Riserva, including an exclusive reserve tapped directly from the barrel.
Tables will be common with spaced seating
Cost: € 100 per person.
Availability of only 50 seats
Reservations are required and are subject to availability.
For information and reservations call +39 0923 781 305/306/317 or send an email >>>
Cantine Florio reserves the right to change the venue or to cancel the event due to impossibilities such as bad weather or impediments caused by the Covid-19 emergency…

More Information >>>