Montalbano's Sicily at Cantine Duca di Salaparuta – Casteldaccia
10-14 August 2020. Exclusive tasting dedicated to "Montalbano's Sicily"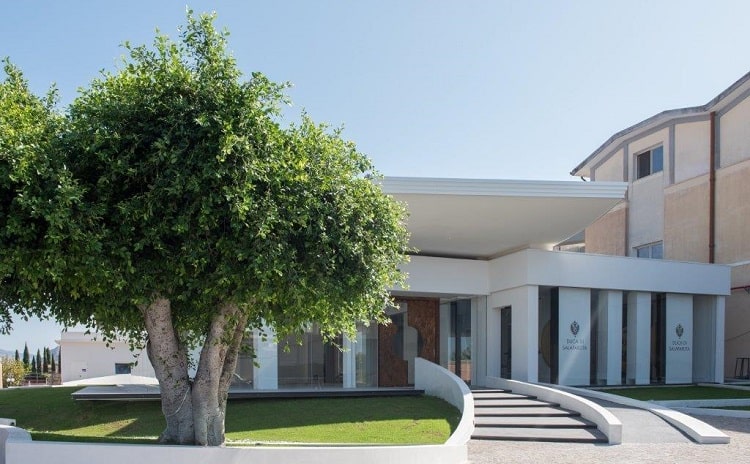 From August 10th to August 14th , 2020, during the week of San Lorenzo, Cantine Duca di Salaparuta in Casteldaccia offer an exclusive tasting dedicated to the Sicily of Montalbano, the famous police commissioner created by Andrea Camilleri in his novels.
The tasting includes 5 wines produced by Duca di Salaparuta & Cantine Florio combined with some of Camilleri's favorite Sicilian gastronomic delicacies reported in his novels, such as caponata, stuffed sardines and cannoli.
The tasting is accompanied by the reading of some passages from Montalbano's novels.
An excellent opportunity to savor the true taste of Sicily and visit the renowned Duca di Salaparuta cellars.
Price: € 30 each.
On Monday, August 10th, 2020, Cantine Duca di Salaparuta join Calici di Stelle 2020 (stars' goblets) the event promoted by the Association Italian Wine Cities and the Wine Tourism Movement.
An excellent opportunity to toast to San Lorenzo night with Duca wines combined with the delicacies of the Sicilian food tradition.
Stars' Goblets 2020 program includes:
– Guided tour of Cantine Duca di Salaparuta from 7 pm to 8 pm
– 1 glass of wine
– Portion with mixed fried vegetables and fish
– Cunzatu bread
– Sfincione of Bagheria
Cost: € 20 per person.
Reservations required while seats last.
For information and reservations please call +39 091 945252 or send an email
Are you in Sicily? Visit also the historic Florio Wine Cellars in Marsala>>>
More Information >>>