Visiting Duca di Salaparuta in Winter – Casteldaccia
From November to March. Guided tours with tasting of Duca, Corvo, Florio wines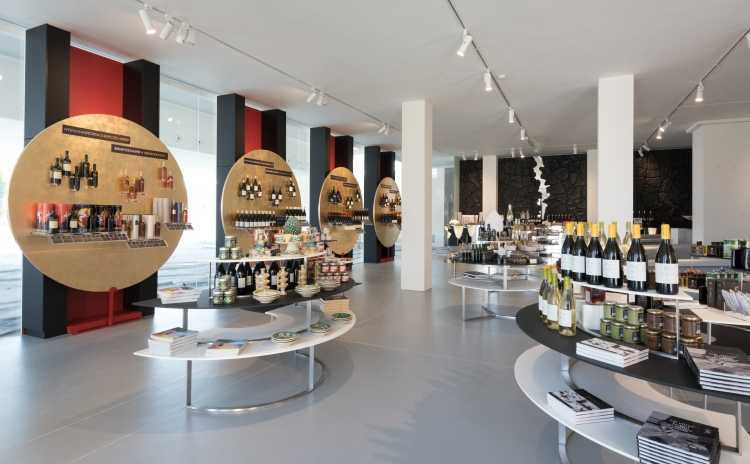 Also in Winter, from November to March, Duca di Salaparuta Wine Cellars in Casteldaccia are close to Palermo and offer a detailed program of guided tours and tastings.
Wine lovers coming to Sicily in Winter can choose among different types of visit & tasting sessions.
Each visit includes a different gastronomic proposal in order to delight visitors with the flavours of mushrooms, the taste of traditional sausages, chocolate and pomegranates combined with Corvo and Duca di Salaparuta wines and the Marsala Florio, three labels of very famous fine wines.
Guided tours are in Italian and in English.
French and Spanish tours can be conducted on request. They are subject to availability and can be organized also at different times.
Reservation is mandatory, on a first come, first served basis.
Below the 2018 program. The 2019 program may be subject to change.
"STANDARD" VISIT – 1 hour and a half
It includes the guided tour of the winery + tasting of 4 Corvo, Duca di Salaparuta and Florio wines (one white, one red and two marsala) with 4 gastronomy delicacies.
Opening hours:
Mon-Fri,10 am in English, 2:30 pm in Italian.
Sat, 10 am in Italian, 11 am in English.
"TASTES OF AUTUMN" VISIT – 1 hour and a half
It includes the guided tour of the winery + tasting of 4 Corvo and Duca di Salaparuta wines ( one white, two red and one liqueur wine ) with 4 gastronomy delicacies.
Opening hours:  to be agreed
"DUCA EXCELLENCE VISIT – 1 hour and a half
It includes the guided tour of the winery + tasting of 3 Duca di Salaparuta and Florio most representative wines combined with gastronomy delicacies.
Opening hours: to be agreed.
Further information and reservation:
Tel: (+39) 091 945252
mail >>>
For those who have the chance to visit Sicily from April to October 2019, Duca di Salaparuta Wine Cellars offers a different program dedicated to Summer >>>