Christmas of the Peoples – Rovereto
Up to January 6th. Christmas traditions and food from all over Italy.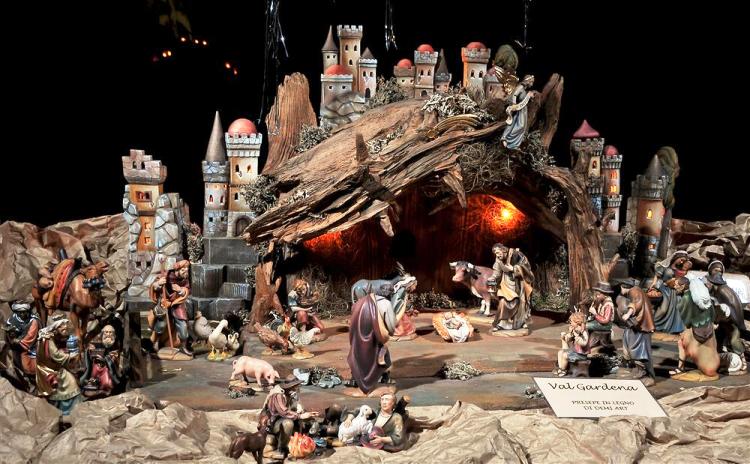 From Friday, November 24, 2017, until Saturday, January 6, 2018, Rovereto hosts Christmas of the Peoples, a mix of folklore, music, crafts and gastronomy that celebrates solidarity between different peoples, cultures and religions.
The theme of the 9th edition is the art of the Nativity Scene, represented in the different variations of South Tyrol, Campania, Lazio, Sicily, and Bethlehem.
The all-Italian spirit of Christmas lives again in the charming Via dei Presepi in the city centre, an exhibition of some of the best handmade nativity scenes in Italy and beyond. It includes:
– the scenographic nativity scene of San Gregorio Armeno (Naples), made by artisans Cantone and Costabile;
– two nativity scenes from Greccio (Lazio), where, in 1223, Saint Francis of Assisi set up the first ever living nativity scene;
– a nativity scene from the island of Lampedusa;
– a nativity scene from Val Gardena, made entirely of selected local woods;
– an olive wood nativity scene from the Crib of Nativity Museum in Bethlehem.
Plus, at the Tartarotti Civic Library, an exhibition of wooden nativity scenes made by artists from Trentino Alto Adige.
Christmas of the Peoples also offers a classic Christmas Market selling traditional gastronomy products and handmade objects and clothing; live shows in the city centre; creative workshops for children and the Christmas Workshop, where kids can create figurines and Christmas decorations.
Opening times:
Every day from 10 am till 7 pm*
26 December & 1 January, from 12 pm until 7 pm.
24 & 31 December, from 10 am until 5 pm.
Closed on 25 December and on Monday mornings.
*food stalls close at 8 pm, 9 pm on Wednesdays and Fridays.
(photos: event's official website)