Dolomites Skyrace – Canazei
In July 21-22 the 20th edition of the running race through the Dolomites.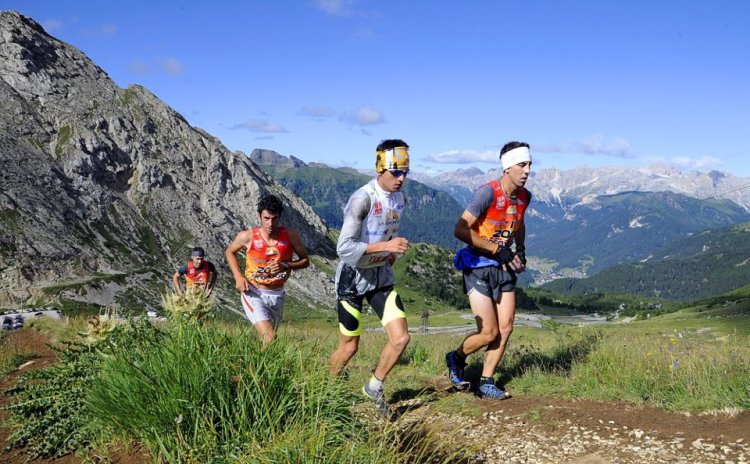 The Dolomites Skyrace in Canazei is a foot race and an event that the mountain sports lovers can't miss. The competition belongs to the Italian Skyrunning Circuit and also in 2017 it is a trial of the World Championship (Skyrunner World Series).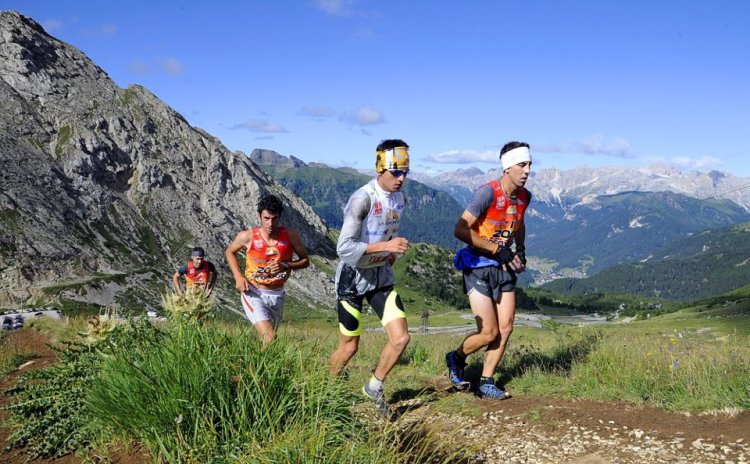 The path of 22 km starts from Canazei and arrives at Piz Boè twisting and turning through woods, paths, slopes, and screes with a difference in altitude of 1702 mt. The athletes of this spectacular Skyrace are called the "Skyrunners" (Corridori del Cielo).
For the viewers it's possible to use the cable car to go up to watch the competition. The cable car is exclusively accessible from 7 to 8.
Arrived in 2017 at its 20th edition, this year it takes place on Friday July 21st and on Saturday July 22nd 2017.
The available places are 700 and last year the bib numbers run out in 48 hours.
This year they were already finished in 3 hours! Last year participants were 994 runners coming from 30 countries, prooving that the Skyrace is an important international event.
For the 20th edition there are many events and there will also be the winners of the past editions.
In the first day, on Friday July 21st 2017, the Vertical Kilometer starts at 9 am at Ciasates to Alba Canazei. At 2.30 pm there is the awarding ceremony of the Vertical Kilometer.
At 4 pm the Mini Dolomites Skyrace starts in Piaz Marconi and ends with the awarding ceremony at 5 pm. At the evening there is the presentation of the Dolomites Skyrace. The evening is dedicated to the "Dolomites Skyrace 20° Birthday Party ".
On Sunday July 23rd 2017 the Mini Dolomites skyrace, a non competitive competition open to young people up to 17 years old (the children born in 1999 must not be 18 years old by the day of the race). It consists in 3 paths that vary according to the participants' categories:
– Violet path – Baby Category (children born between 2011 and 2017) 490 mt distance, positive difference in height 13 mt. Free participation;
– Green Path – Children Category (born between 2004 and 2010) 1490 mt distance, difference in height 63 mt.
– Red Path – Junior Category (born between 2004 and 1999 that aren't 18 years old by the day of the race) 3070 mt distance, 191 mt difference in height.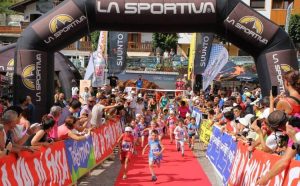 NB:
Awarding: the medals are assigned to the top 3 ranking of every category Male and Female. At the end of the race, nutella party is organized for all the participants, offered by the Organizer Committee of the Mini Dolomites Skyrace.
Registration: price 10 €. You can register in Piaz Marconi in Canazei (the area of start-end)
Photo from the official Facebook of the event
Go to the website Dolomites Skyrace – Canazei