Suleiman's Dream – Brixen
Until January 7, relive the journey of the most famous elephant in Europe.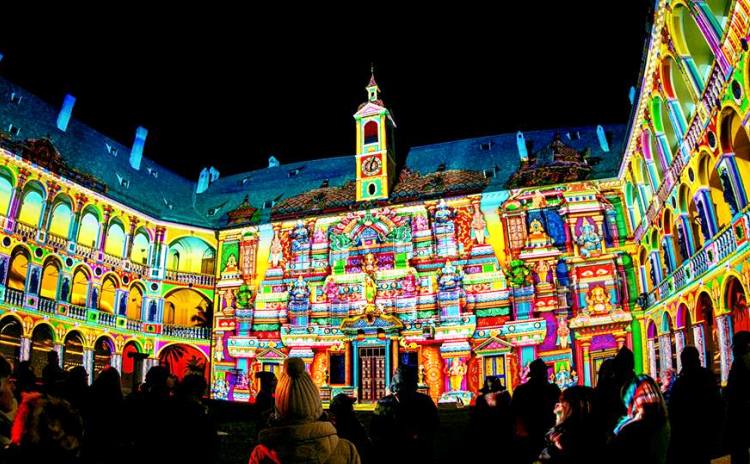 Suleiman's Dream, the suggestive multimedia journey alongside Suleiman the elephant, returns in Brixen (South Tyrol) from November 23 until January 7, 2018.
Suleiman's Dream is a light and music show produced by Spectaculaires – Allumeurs d'Images, a company that uses modern mapping technology to tell stories in a never-seen-before and spectacular way. The adventures of the elephant are told through map projections on the facades of Brixen's Palazzo Vescovile, resulting in a magical show that captivates children and adults alike.
Suleiman the Elephant was a gift from John III of Portugal to his nephew Maximilian II. Born in captivity in India, Suleiman was transported to Lisbon and then travelled overland via Trento and Bolzano, where he was met with amazement and wonder. He arrived in Brixen just before Christmas 1551, and local innkeeper Andrä Posch (who later renamed his inn after Suleiman) took care of him until 2 January 1552, when the elephant departed for Vienna. His long journey ended in May 1552.
Despite his early death in December 1553, Suleiman was never forgotten, as attested by several monuments in Linz, Wasserburg and Vienna. And obviously in Brixen, where his journey and his dreams live again every evening.
Opening times
Every day at 5:30 pm, 6:30 pm, 7:30 pm; also at 8:30 pm on Fridays and Saturdays.
Closed on December 24-25.
(photos: event's official website)
More Information >>>