Te anter i Tobié – Canazei
From July 7 to 9 the feast dedicated tro old barns. Music, food, entertainments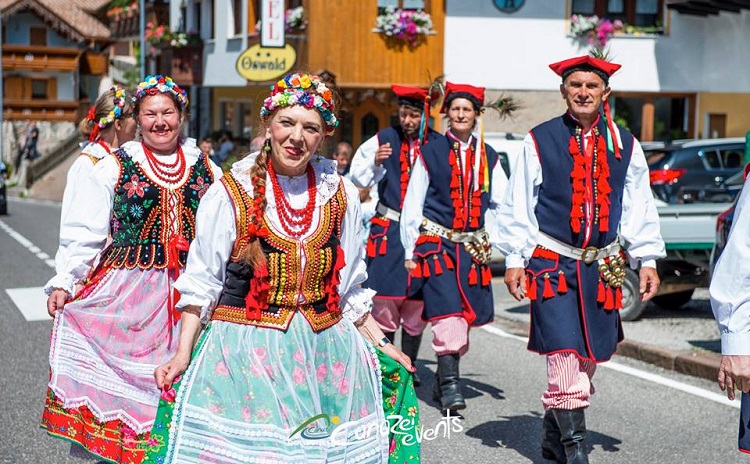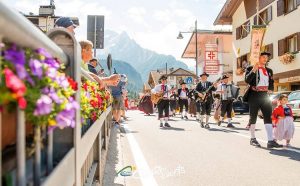 Canazei, in the province of Trento, celebrates the 21th edition of "Te anter i Tobié" from Wednesday July 7th to Friday July 9th 2017.
Te anter i Tobié, in the language spoken in Trentino Alto Adige, means "in the middle of the barns", and in fact the event takes place in the middle, inside and around the old, picturesque and traditional barns in the historical centre of Canazei. The old barn, calledTobià, was made of huge wooden beams. Usually at the bottom part there were the stable with the animanls and a room beside where the products of the vegetable garden were stocked. When the barn was well supplied, the soul was peaceful! The celebration is dedicated to the barn because it represented an important element of the farmers' culture and lifestyle in Canazei and Val di Fassa.
In these three days of feast the tourist can visit the barns, follow the review of the old crafts and listen to live music played by the bands all over the town.
Te anter i Tobié is one of the most expected and famous feast in Val di Fassa and it represents a great opportunity to taste typical local dishes such as the canederli with cheese and speck "Ciampedel de Fascia", polenta and roe deer, cheese and sauerkraut, gulasch, etc.
For the greedy ones, some local sweets are served like the "fortaes", made with batter that is dropped in the hot oil with a spiral movement, decorated with icing sugar and redberry jam. Finaly a good Viennese coffee drinked with some small pastries.
Trentino Alto Adige offers breathtaking views.
Discover more about the territory >>>
And which other typical dishes you can eat in Trentino? Do you know which are the refined wine? Discover them here >>>
Photos from the official website and Facebook page of the event