Ai Weiwei at Palazzo Strozzi – Florence
A major exhibition dedicated to the contemporary Chinese artist. From September 23rd to January 22nd 2017 at Palazzo Strozzi.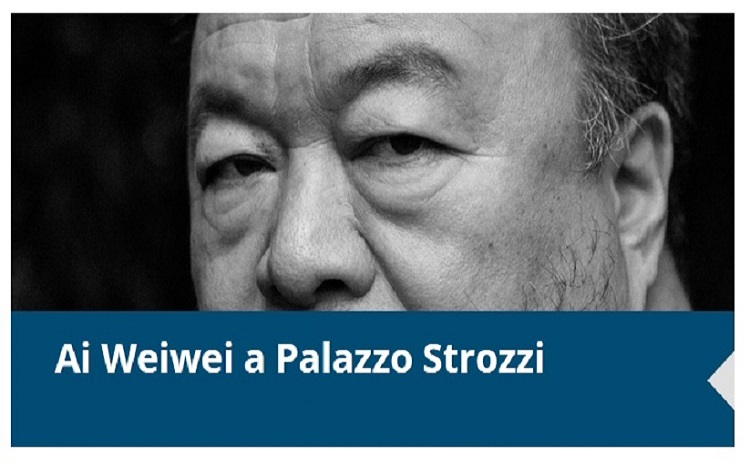 Ai Weiwei is considered one of the most famous contemporary living artists. Known for his political activism, he has become a symbol of resistance against censorship and violation of human rights over the years.
Starting September 23rd 2016 and running till January 22nd 2017, the exhibition is hosted at Palazzo Strozzi in Florence and offers a wide selections of Ai Weiwei's artworks, produced throughout his long career.
Ai Weiwei was born in Beijing in 1957. In 1958 his father, poet Ai Qing, considered a political dissident, was forced to leave the city with his family. After Mao's death in 1976, Ai Qing was allowed to move back to Beijing, where Ai Weiwei enrolled at Beijing Film Academy and later founded the collective of artists "Stars". In 1981 he moved to New York City, where he attended Parsons School of Design. In 1993 he became one of the founders of East Village in Beijing, an avant-garde community of artists. In 2003 he founded his architectural firm «FAKE Design».
His most famous artworks are:
– Beijing National Stadium, in collaboration with the Swiss firm Herzog & de Meuron.
– Serpentine Gallery Pavilion in London's Kensington Gardens
– Sunflower Seeds at Tate Modern, made up of 100 millions of small porcelain sunflower seeds
In 2012, Ai Weiwei was awarded the Vaclav Havel Prize for Creative Dissent by Human Rights Foundation and became Ambassador of Conscience fo Amnesty International.
Opening Hours
Daily including holidays: 10 AM – 8 PM
Thursdays: 10 AM – 11 PM
More Information >>>