Grapes Feast- Impruneta
October 1st, 2023. A big competition among the 4 districts of the town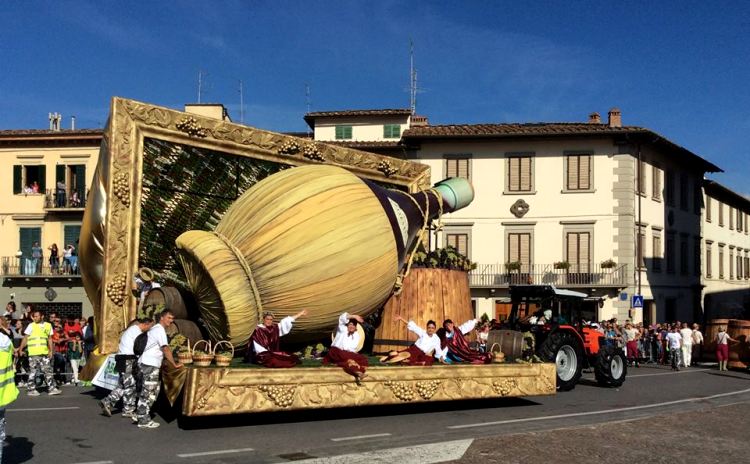 On Sunday, October 1st, 2023 in Impruneta, in the province of Florence, it is taking place the 97th edition of the districts show during the Grapes Feast.
The top of the day of the Grapes Feast is represented by the parade of allegorical floats where the 4 city districts (Sante Marie, Sant'Antonio, Fornaci, and Pallò) challenge each other to create the most beautiful wagon on the theme of grapes. The winner's flag will be exposed on the balcony of the town hall.
The Grapes Feast was held for the first time in 1926, and it still represents a very important celebration and competition. that preserved its ancient spirit of tradition and city rivalry.
INFORMATION
See the program>>>
See the Facebook page>>>
Ticket required.
To buy the ticket and for more information, send a mail>>>

ARE YOU IN FLORENCE?
See other events and places to visit>>>
Source photo: Facebook page of the event
More Information >>>