Pinocchio's Park – Collodi
The adventure park dedicated to Pinocchio. Open all year round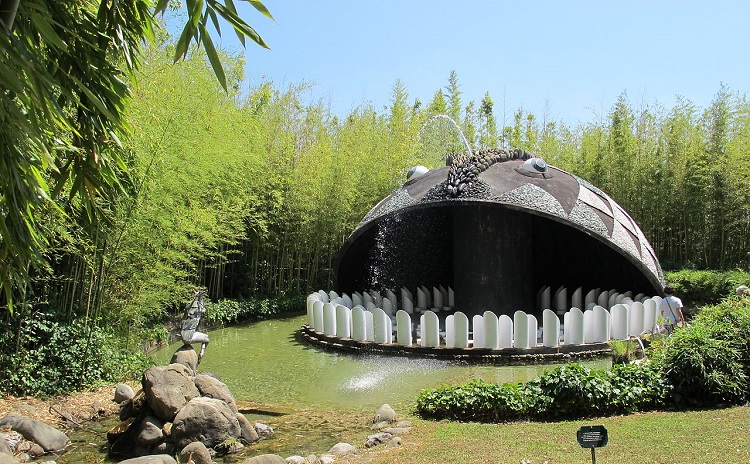 Pinocchio's Park, the adventure park dedicated to Pinocchio celebrates its 60th Anniversary in 2016.
Since 1956, over 7 million people from all over the world have visited it.
The park is located in Collodi, in Pescia, 30 km from Pistoia. The history of this Medieval village is strictly connected to the life of Carlo Lorenzini, the author of Pinocchio. The Florentine writer, whose mother was from Collodi, chose "Collodi" as his "nom de plume".
In addition to the two adventure itineraries – Fly on the river and Pirate Ship  – the park offers many other activities, such as Pinocchio Museum, the Virtual Library, the old carousels and even the Osteria del Gambero Rosso, a restaurant where it is possible to eat with the characters of Pinocchio.
In the same area also
– the historic Garzoni Garden, once a vegetable garden and a hunting area, that has been turned into a green monument in an Eighteen-century style, with statues, fountains, flowers, hedges and artificial caves.
– a Butterfly House, a lush tropical garden enclosed in a crystal structure, is home to many colorful Equatorial butterflies.
Follow the Facebook page to know the activities and workshops for children in program>>>
USEFUL INFORMATION
Opening hours: opening hours vary during the year, please visit the official website>>>
Entrance with a fee>>>
CONTACTS
Parco di Pinocchio
Phone: (+39) 0572/429342
Email: parcodipinocchio@pinocchio.it
AND AFTER THE VISIT?
What else happens, what can you see and do in Tuscany? Follow the link>>>
And do you know the traditional food of Tuscany?>>>
And its fine wines? Discover them>>>
More Information >>>