The City of Readers – Florence
18 June-11 September 2021. Festival from August 26 to 29, 2021. Previews and events before and after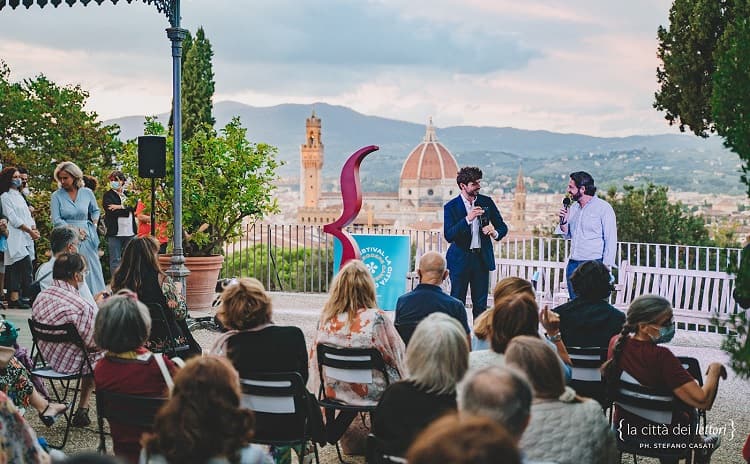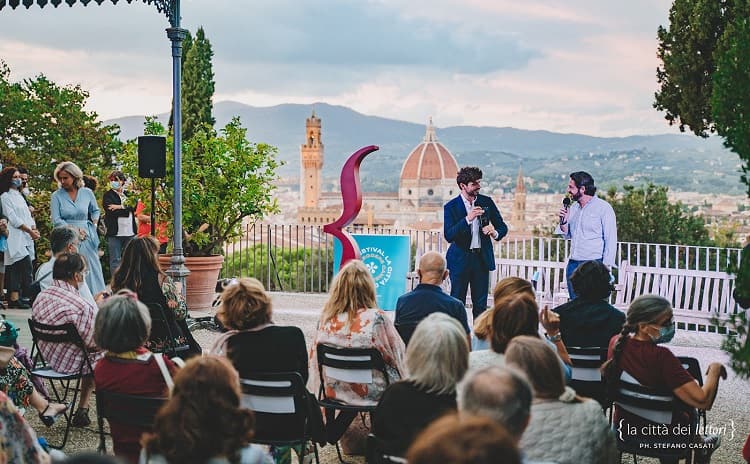 The City of Readers, the festival scheduled in Florence from August 26th to 29th, 2021 and also in other cities in Tuscany on different dates, is "a widespread, supportive and sustainable festival" dedicated to books and reading.
Its historic location is Villa Bardini, but in addition to Villa Bardini, there will be other events throughout Tuscany, with meetings for young and old readers to (re) bring closer to readingthose who have lost this passion.
The previews take place on June 18th and 19th in Pontassieve, on June 25th and 26th in Grosseto, July 1st and 2nd in Montelupo Fiorentino, on July 10th and 11th in Villamagna-Volterra, on July 14th and 15th in Sesto Fiorentino, on July 23rd and 24th in Arezzo, and there will also be appointments after the festival: from September 2nd to 4th in Calenzano, September 10th and 11th in Bagno a Ripoli.
One of the focuses of the initiative is the celebration for the 180 years of activity of Giunti publishing house, and the highly anticipated collaboration with the Strega Prize that will bring the winners of the sections of the award to Florence (on August 27th at Bardini Villa).
The City of Readers (formerly plastic free) wants to be an eco-sustainable festival and for this reason it promotes "The Readers' Forest" in collaboration with Treedom, to reduce induced CO2 production.
All events are free and do not require a reservation.
The festival was conceived and curated by the Wimbledon Association, with the collaboration and contribution of the CR Firenze Foundation and the support of Unicoop Firenze.
Photos from the Facebook page of the event
Bardini Villa and Garden are open all year round.
Discover the hidden beauties in about 4 hectares of garden in Florence>>>