Eurochocolate – Perugia
15-24 October 2021. One of the most important international chocolate exhibitions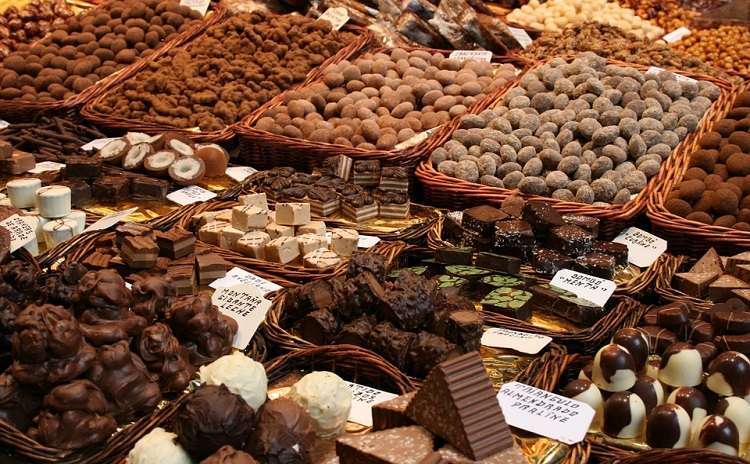 DUE TO COVID, CHECK THE 2021 DATES ON THE WEBSITE OR ON THE FACEBOOK PAGE
EuroChocolate Show has become now an unmissable appointment for all chocolate lovers.

From October 15 to 24, 2021 Perugia is going to hosts once again the largest and most assorted chocolate exhibition that attracts all the chocolate greedy ones from Italy and abroad. This year it will be an "indoor" version set up inside Umbriafiere.

On stage more than 6,000 chocolate products presented by over 100 brands belonging to the top artisans or to the most important Italian and international confectionery companies.
This 27th edition's claim is a deliberately ironic Italian phrase meaning "We are full of them" that in Italian is: "Ne abbiamo piene le scatole" (our boxes are full).
And Eurochocolate has declared itself ready to express itself in the best way using cocoa and chocolate presented in new and unusual ways or boxes…
Food in Umbria – But what can you eat in Umbria in addition to chocolate? And what are the local best wines? >>>
(photos: Eurochocolate website)

More Information >>>