International Journalism Festival – Perugia
6-10 April 2022 The cultural event entirely dedicated to journalism and the world of information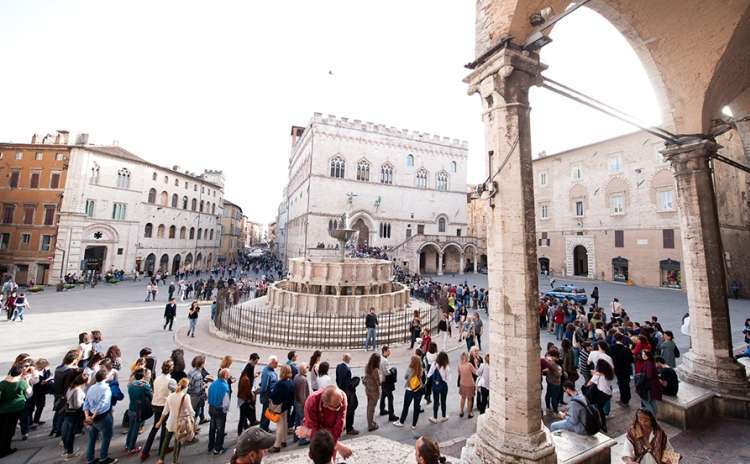 The International Journalism Festival (IJF) is a cultural event entirely dedicated to journalism and the world of information that takes place every spring in Perugia.
The 16th edition is held from April 6 to 10, 2022 and offers a rich program of meetings, interviews, debates, exhibitions, workshops, book presentations about everything related to communication and media.
The International Journalism Festival was held first in 2006 and it has been created by Arianna Ciccone and Christopher Potter, with the purpose of dealing with information, freedom of the press and democracy.
The Festival is designed and created by everyone and for everyone: anyone may suggest ideas and topics to discuss.
Today, the IJF is the largest annual media event in Europe, with over 600 speakers from around the world and more than 300 events in the charming historic center of Perugia.
All the contents of the International Journalism Festival will also be available on-demand and on Youtube.
Free admission to all events
go to the Facebook page of the event >>>
We kindly recommend to check on the website or on the event's facebook page for any possible change of dates or program
(photo: official website)
More Information >>>