Vins Extrêmes – Bard
30 November-1 December . The best high altitude wines at a unique event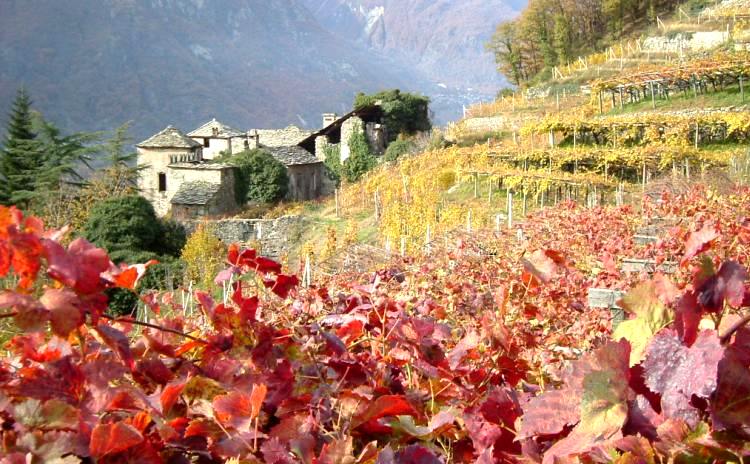 On Saturday, November 30 and Sunday, December 1, 2019, the 3rd edition of the enological event Vins Extrêmes takes place in the magnificent Forte di Bard, in Aosta Valley.
Vins Extrêmes displays the best high altitude wines, those produced in "extreme" conditions, meaning in uncontaminated environments at high elevation and on high slopes, whose particular climatic conditions allow the cultivation and production of unique wines.
The event sees the participation of producers from the Italian and European Alps, as well as delegates from other parts of the world that practice heroic viticulture.
The program includes:
– tastings of extreme wines;
– award ceremony and tastings of the wines that won the 25th edition of "Mondial des Vins Extrêmes" international winemaking competition organised by CERVIM (Centre for Research, Environmental Sustainability and Advancement of Mountain Viticulture);
– guided tastings: "Valle d'Aosta and Valais: deepening of two terroirs in comparison", "Sweet temptations: wines passed", "Extreme landscapes: wines from small islands", "The timeless charm of Porto, Madeira and Banyuls", by the Italian Sommelier Association – Valle d'Aosta;
– taste workshops: "Tradition and simplicity: cheese and potatoes of the Aosta Valley", "On the cutting edge of ancient traditions: Sausages and sausages in Valle d'Aosta", "Pan ner, flantse, mecoulin and micooula: the rediscovery of bakery products", by Slow Food and FISAR;
– roundtables: "Heroic viticulture: a heritage of lands and cultures to be protected and valued as a uniqueness in the age of globalization", "Heroic Wines and Innovation: a possible marriage", "Wine, tourism and communication";
– presentation of Vini Buoni d'Italia's wine guide, and award ceremony of the Aosta Valley producers who have been certified "Corona" and "Golden Star".
The entrance fee is €20 for a single day and €30 for two days, and it includes a glass to taste all the participating extreme wines, as well as free entrance to the exhibition "Da Raffaello a Balla" and discounted tickets for Bard Fort's exhibition spaces.
(photos: event's official website)
But what to pair with "extreme" wine?
Discover Aosta Valley's traditional food and dishes >>>
Go to the website Vins Extrêmes – Bard