Arte e Magia, Art and Magic – Rovigo
Until January 27th, 2019, the influence of esotericism on European art between the 19th and 20th centuries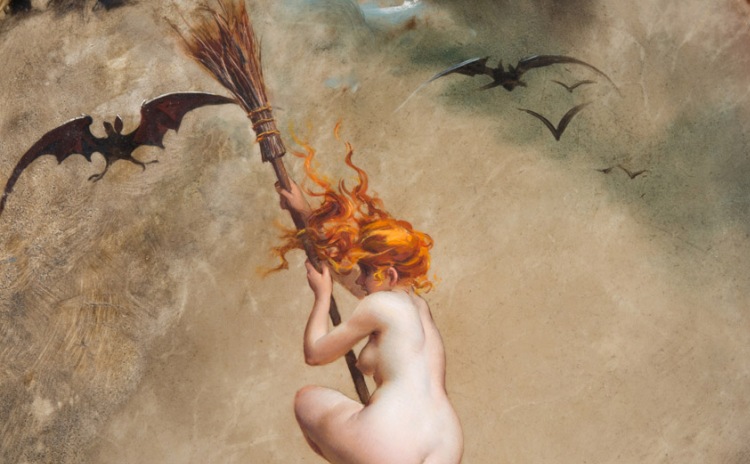 Until January 27th, 2019, Palazzo Roverella in Rovigo hosts "Art and Magic: the charm of esotericism in Europe" investigating the influence of the esoteric movement on European art between the 19th and 20th centuries.
The esoteric culture was so important in France and Belgium, that "The great initiates" written by Edouard Schuré on the secret history of the great religions became a best seller, and inspired painters and sculptors. The same happened with the novel-essay on Satanism "Là-bas" by Joris-Karl Huysmans.
The exhibition in Palazzo Roverella houses artworks from museums and private collections and it is organized as a historical initiatory experience. starting from "the silence" linked to the entry into the mystery world.  Then it continues with devils, witches and wizards, demons and animals, vampires, bats and rabbits, considered as witches companions,
A room is dedicated to the Rosa-Croce movement and to the "Vegetabiliana Individualistic Cooperative" (1901-1920) that attracted to "Monte Verità" artists, intellectuals, political refugees, anarchists, communists, theosophists, Freemasons, Rosicrucians.
The exhibition ends with a section showing some engravings and illustrated books dedicated to occultism.
The first Sunday of the month entrance for free.
For information and reservations call +39 0425 460 093
Monday to Friday from 9.30 to 18.30
Saturday from 9.30 to 13.30
or send a mail >>>

(cover: Luisi Ricardo Faléro – detail of La Sorcière, 1882)
More Information >>>