The Economic Boom 1950-1962 Exhibit – Treviso
Until March 17. Posters belonging to Salce Collection from the economic boom.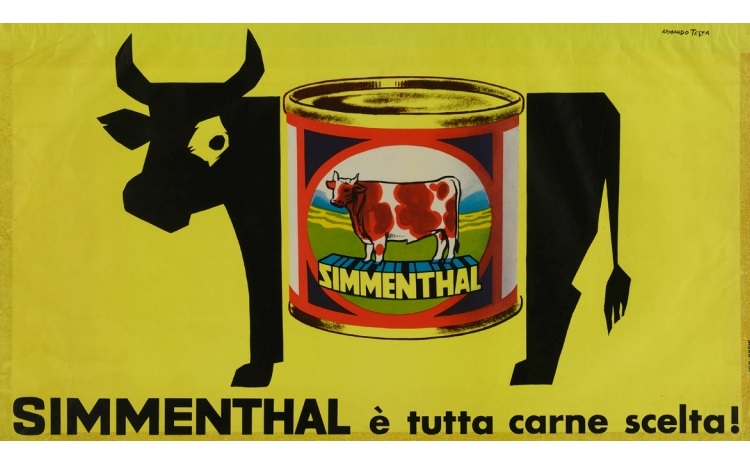 From September 29, 2018, to March 17, 2019, Treviso hosts "The Economic Boom 1950-1962" ("Verso il Boom 1950-1962"), the exhibition closing Illustri Persuasioni project that celebrates the masterpieces of commercial art belonging to Salce Collection.
The exhibit hosts well-known and less famous illustrations designed after WWII. The economic and demographic growth that characterized this period is marked by great excitement and enthusiasm that reflect into the advertising industry.
Graphic design, not only is a way to promote consumer goods but starts to be considered fine art. Artists such as Marcello Dudovich, Erberto Carboni, Marcello Nizzoli, and Gino Boccasile get back to the late nineteenth-century posters and turn them into artistic compositions. Among them, Armando Testa who founded the largest Italian advertising agency of that time.
Also, the fields of industrial design and corporate culture in Milan showed sign of turmoil. Among the representatives, there are Max Huber e Michale Engelmann.
Salce Collection National Museum was founded thanks to Ferdinando Salce, a passionate collector from Treviso who collected posters from 1895 until 1962, year of his death,
The exhibit is hosted along with "Back to the Drawing Board, Sustainable Posters 100% Green, (Punto e a capo, Manifesti Sostenibili 100% Bio), Riccardo Guasco's monographic exhibit presenting 8 unpublished posters on environmental sustainability.
Opening hours:
From Wednesday to Sunday, 10 am – 6 om
Tickets: 8€ – reduced 4 €
(Cover Photo: Armando Testa's Simmenthal Poster)
More Information >>>