Giostra della Rocca – Monselice
SUSPENDED. TO BE CONFIRMED. Medieval Games, historical parade, Quintana joust, archery competition..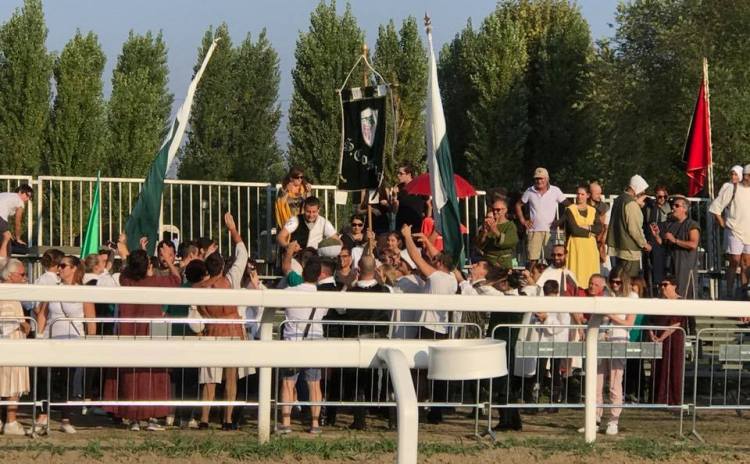 SUSPENDED. TO BE CONFIRMED
First half of September. Magnificent Medieval reenactment in Veneto.
The Giostra della Rocca, which takes place in Monselice all weekends in the first half of September, is an historical reenactment that includes many Medieval-themed events, such as a live chess games, tambourine challenges, medieval markets, archery competitions, relays, races, tastings, shows.
The event sees the participation of Monselice's 9 districts, that compete against each other.
Competitive chess games, medieval workshops at the flea market, archery challenges, relays and races, shere each district is displaying 13th-century characters, crafts and war engines.
Plus: tambourine competitions, horse races, historical parade with over 2,000 people in medieval attire, Quintana joust, fireworks.
Free entry.
(photos: event's Facebook page)