Illustrations for Children
International Exhibition of Illustration for Children. 30 artists and over 80 events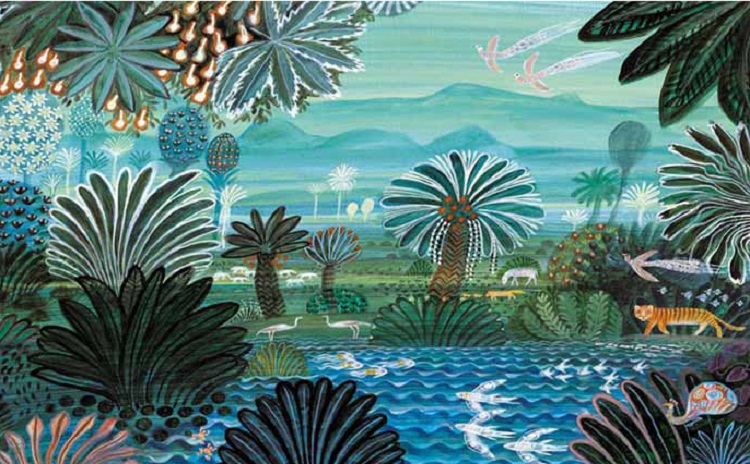 "Le immagini della fantasia" (Phantasy Images) is an international exhibition of illustrations for children founded in 1982 by Štěpán Zavřel, a Czech illustrator born in Prague who lived in Rugolo di Sàrmede from 1968 until his death in 1999.
Over the years, "Le immagini della fantasia" has become more and more successful thanks to the contribution of many artists and illustrators from all over the world.
Each year, about 30,000 visitors can admire over 300 works of illustrations for children created by international artists,
Since 1991, "Le Immagini della fantasia" has become a traveling exhibit and has travelled from Sàrmede to be presented in prestigious centers including: Madrid, Genoa, the Pompidou Centre in Paris, Ljubljana, Lisbon, Seville, Salzburg, Vienna, Istanbul, Naples, Monza, Stuttgart, Siena, Rome, Florence, Bratislava, Verona and Vicenza.
The guest of honor of this edition is Guido Scarabottolo presenting "Io disegno con Bau".
In addition, the special section devoted to Chilean artists, from Gabriela Mistral to Luis Sepúlveda, with fables, short stories and games.
A packed program of meetings with illustrators and authors, animated readings, music and tours, illustration courses and workshops for children and adults.
The Festival is at its 34th edition and it will offer illustrations by over 30 artist and about 80 collateral events.
(Photo: website of the event. Illustration by Štěpán Zavřel)
More Information >>>