Verona Festival – In the Heart of Music – Verona
25 July – 29 August 2020. 11-night music events at Verona Arena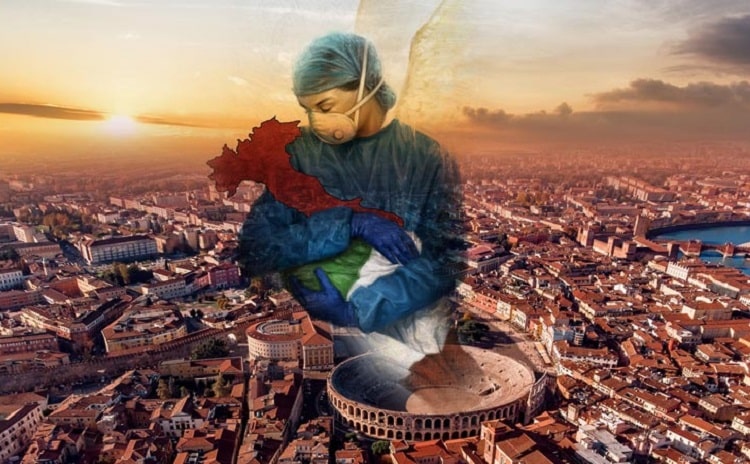 In 2020 Fondazione Arena di Verona has set up a special summer edition of Verona Festival from July 25th to August 29th, 2020, organizing 11 night events with a new format in an in-the-round central stage with reduced seating capacity for safety reasons.
The main theme of this special edition is "In the Heart of Music", an innovative and reliable project combining the need for artistic expression and social distancing. Verona Arena wants to give a very strong message of hope and solidarity for the soon recovery of our country.
The program of the inaugural evening includes a total of 31 all-italian artists such as Francesco Meli, Saimir Pirgu, Roberto Aronica, Fabio Armiliato, Barbara Frittoli, Eleonora Buratto, Luca Salsi, Leo Nucci, Daniela Barcellona, Michele Pertusi, Katia Ricciarelli.
In August international artists will return to the Arena stage who, thanks to the new format and the astonishing beauty of the location, will offer to guests a unique and unforgettable experience.
In the Heart of Music project is supported by many sponsors and artists such as Marcelo Álvarez, Marco Armiliato, Roberto Aronica, Daniela Barcellona, Plácido Domingo, Yusif Eyvazov, Vittorio Grigolo, Francesco Meli, Anna Netrebko, Leo Nucci, Daniel Oren, Lisette Oropesa, Michele Pertusi, Saimir Pirgu, Anna Pirozzi, Marina Rebeka, Luca Salsi, Fabio Sartori, Ekaterina Semenchuk, María José Siri, Sonya Yoncheva.
Check the full program of Verona Festival 2020>>>
For info and booking visit the website>>>
More Information >>>