The Jesus' Passion Representation – Revine Lago
On Sunday, April 14 and Friday, April 19, on stage the Passion of Jesus.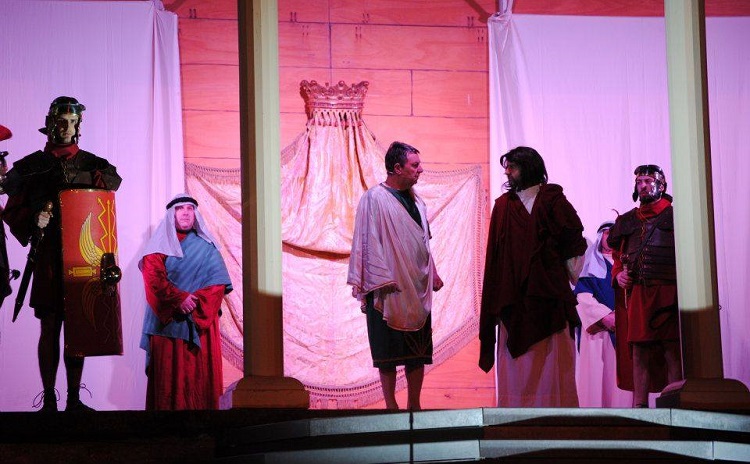 On Sunday 14 and on Friday, April 19, 2019, at 8.30 pm the Holy living Representation of the Passion of Jesus is performed in Revine Lago, in the province of Treviso. The place of the event is the Saint Matthew Apostle Church porch.
The representation, with more than 60 performers, put on stage different episodes of the Passion:
– the last supper
– the agony of the Gethsemane in the garden
– the Capture
– the religious procession: Jesus in front of Caiaphas
– Peter's betrayal
– Juda's desperation
– the civil procession: Jesus Christ in front of Pilato
– the flogging
– the sentence to the cross
– the ascent to the Calvary
– the crucifixion and the death on the Cross.
In case of bad weather, the representation will be on Sunday Easter evening (April 21, 2019).
(photos: event's official website)