Man, a world model – Venice
Until July 14th, 25 autographed sheets on the human body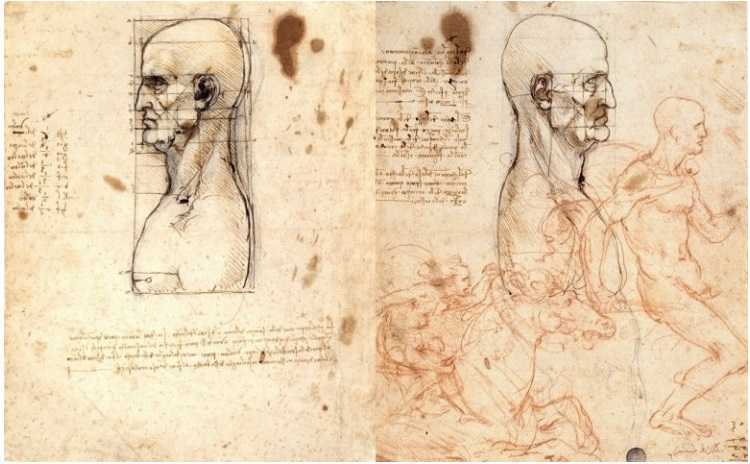 From April 17th to July 14th, 2019, Gallerie dell'Accademia in Venice host  "Leonardo da Vinci. Man, a world model " one exhibition to celebrate the 500th anniversdary of Leonardo's death (1452-1519).
The exhibit includes over 70 works, 35 of them autographed by Leonardo.
25 sheets belonging to the Venetian museum represent a survey of Leonardo's activities, and his scientific researches on human anatomy and studies of mechanics.
Among these works excel the Vitruvian Man and Madonna Litta.
Entry with fees
Opening hours:
Monday 8.15-14
Tuesday-Sunday, 8.15-19.15
(photos from the official website: the Vitruvian Man, 1490
Cover photo: male head in profile with proportions)
More Information >>>