Triumph of color. Tiepolo, Canaletto, Guardi Exhibit – Vicenza
Until March 10. The XVIII century art in Veneto. Works from Pushkin Museum in Moscow.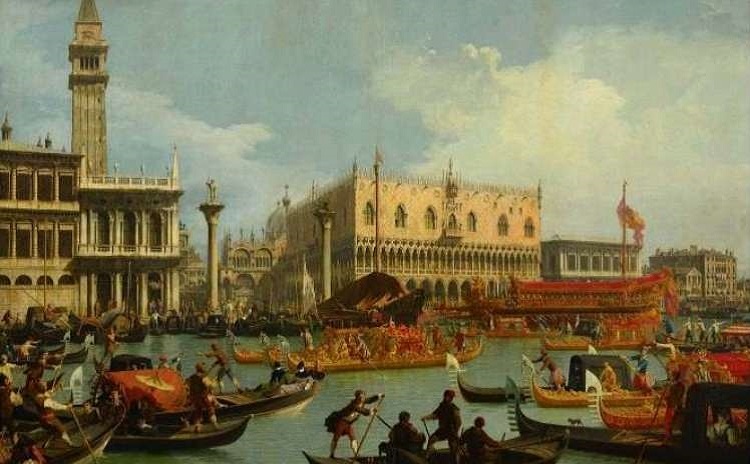 The exhibition "Triumph of colour. From Tiepolo to Canaletto and Guardi" is held in Vicenza, and more precisely is divided into two local venues: Civic Art Gallery of Palazzo Chiericati and at Gallerie d'Italia in Palazzo Leoni Montanari.
Among the 64 works exposed, 24 come from Pushkin Museum in Moscow and the other 40 from the collection in the Civic Museum of Vicenza. These works see the light again after ten years and will be later arranged in a new section of Palazzo Chiericati dedicated to the eighteenth and nineteenth-century art in Veneto and in Venice.
The exhibition is like a tale of the eighteenth-century art in Veneto highlighting its impact on European art. It is possible to admire the Madonna with saints Ludovico of Tolosa, Anthony of Padova and Francis of Assisi by Giambattista Tiepolo and other works by Giambattista Pittoni, Luca Carlevarijs, Giambattista Piazzetta, Antonio Giovanni Canal better known as Canaletto, Francesco Guardi e Pietro Longhi.
(photos from Studio Esseci, press office of the event)
(cover photo: Canaletto – The Bucintoro Returning to the Molo on Ascension Day)
Opening hours:
From Tuesday to Sunday, 9.00 am – 7.00 pm
Admission with fee
More Information >>>