Vintage Car and Motorcycle Motor Show – Padua
22-25 October. Over 4500 car models displayed, shows, test drives, meet-ups.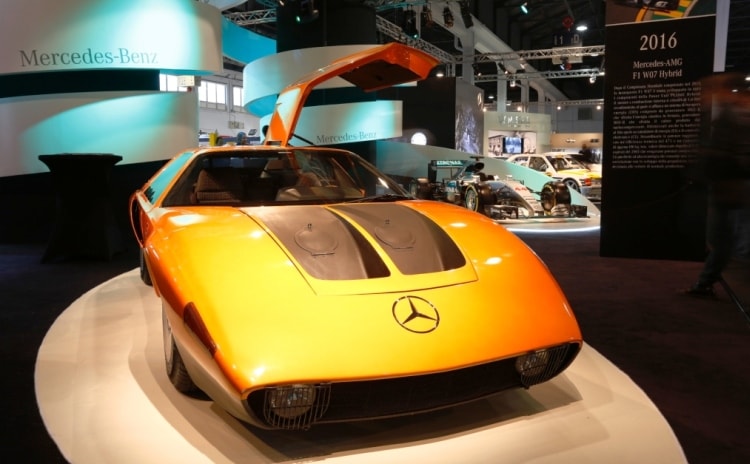 From Thursday, October 22 to Sunday, October 25, 2020, Padua turns into the international capital of motor vehicles for the 37th Vintage Car and Motorcycle Motor Show.
The fair goes beyond the exhibition space of PadovaFiere, engaging the entire city. "Salone Off"'s aim is to make visitors discover Padua, its gastronomic traditions, its history, its museum and monuments, by bringing the beauty and the touristic appeal of cars into the city centre.
For the occasion, the streets of Padua are dedicated to different automobile manufacturers, with the intent of catching the attention of not only enthusiasts and collectors, but newcomers as well.
Hundreds of cars and motorcycles on display, test drives with professional pilots, meet-ups, entertainment, encounters with designers, seminars on current themes such as sustainable mobility, new technologies and the Internet: the Vintage Car and Motorcycle Motor Show is all this and more.
At PadovaFiere, as usual, visitors can enjoy the over 4,500 vintage cars and motorcycles on display and for sale, and meet tradesmen from the heritage, modelling and vintage worlds.
The main themes of the Motor Show are:
– Cars and motors today (pavilions 1, 3, 4, 15), with the latest models of famous automobile manufacturers;
– Vintage cars and spare parts (pavilions 1-8, 11, 14, 15), with over 4,000 cars and gadgets for sale, divided into 7 categories: dream cars, classic cars, 'instant classic', exhibitions, spare parts, clubs, modelling;
– Vintage motorcycles (pavilion 8 and gallery 78), with over 500 motorbikes on display, from the beginning of the 20th century to the 1980s.
Opening times:
Thursday   9am-6pm
Friday, Saturday and Sunday   9am-7pm
Tickets >>>
(photos: event's official website)
More Information >>>