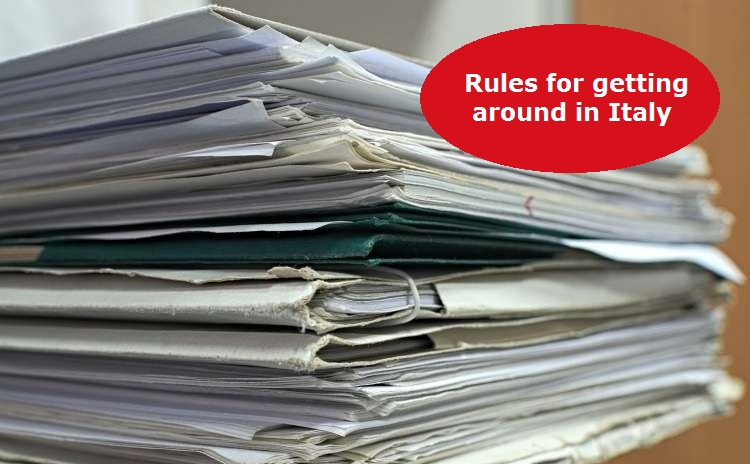 How to get around in Italy from June 28th, 2021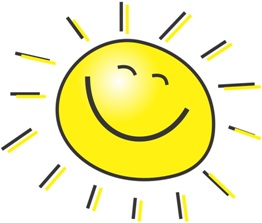 From June 28th, ALL REGIONS are in the WHITE area. 
Here below the calendar of reopenings and the main measures of the new DPCM, valid until July 31st
MASKS
From June 28th masks are no longer mandatory outdoor.
It is MANDATORY for everyone to wear SAFETY MASKS indoors. and to avoid gatherings.
CURFEW
White Regions – No Curfew
Yellow Regions From June 21st the curfew will be lifted in Yellow Regions
From June 28th the curfew will be lifted in Valle d'Aosta
Orange Regions – it still remains from 10 pm to 5 am
TRAVELING BETWEEN REGIONS
Free movements, including tourism, between regions and provinces in the white and yellow areas.
WHAT'S NEW – To travel between regions of different areas, the "green certificate" is underway.
It will automatically be given to those who get vaccinated with the specification of how many doses have been administered. It is valid for 6 months.
It can also be issued to those who:
– received a negative COVID-19 test result. It is valid for 48 hours and must be requested from the facility where the test is done.
– have recovered from Covid-19 or have already been vaccinated before the entry into force of the certificate. You can request it at the hospital where you were admitted or from your GP. It is valid for 6 months
Forgeries shall be punished with imprisonment.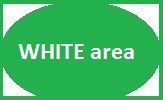 The Regions in the WHITE AREA 
ABRUZZO, BASILICATA, CALABRIA, CAMPANIA, EMILIA ROMAGNA, FRIULI VENEZIA-GIULIA, LAZIO, LIGURIA, LOMBARDIA, MARCHE, MOLISE, PIEMONTE, PUGLIA, SARDEGNA, SICILIA, TOSCANA, TRENTINO, UMBRIA, VALLE D'AOSTA, VENETO
Free movement, no curfew.
The obligations of distancing and masks remain, but all activities may reopen: museums, exhibitions, restaurants, bars, swimming pools, beaches, and indoor sports gyms… respecting safety rules.
Weddings, meetings and conferences resumed in the WHITE area.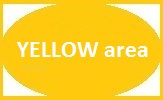 The Regions in the YELLOW AREA

No region in the Yellow area
Free movement among Yellow Regions. See below for details.
– Free Movements also between different regions, as long as in the white or yellow area
– Visits to friends and relatives – From June 16th free visits without restrictions.
– restaurants – Restaurants with outdoor space can reopen.
From June 1st, also restaurants that only have indoor seating can reopen up to 12 am as long as they keep the interpersonal distances between the tables.
– exhibitions and museums can reopen, even on weekends. Always check for reservations,
– archaeological areas  open from 26 April
– shows – Shows can restart, but only with pre-assigned seats and at least 1 meter away from each other. In any case, the maximum capacity must be equal to or less than 50% and with a maximum of 1,000 people outdoors and 500 indoors.
– sports – Outdoor sports can be resumed.
From May 24th people can also go back to indoor gyms.
Also from June 1st, the stadiums and sports halls reopen, but with an attendance not exceeding 25% of the capacity and with a maximum of 1,000 spectators outdoors and 500 indoors.
– fairs and amusement parks – can be resumed again from June 15th
– weddings and receptions – can be resumed again from June 15th
– meeting and conferences – can be resumed from July 1st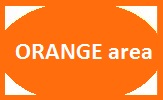 The Regions in the ORANGE AREA:

No region in the Orange area
In the ORANGE regions, it is forbidden to leave one's own municipality.
MUSEUMS AND EXHIBITIONS CLOSED
BARS, RESTAURANTS in the ORANGE AREA
BAR and RESTAURANTS may open from 5.00 am to 6.00 pm and offer take-away until 10.00 pm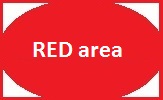 RED REGIONS – FORBIDDEN UNNECESSARY MOVEMENTS
No region in the Red area
MUSEUMS AND EXHIBITIONS CLOSED
BAR AND RESTAURANTS in the RED AREA – just TAKE AWAY
NEXT CHECK
The next check of the risk levels is scheduled in a week.