LagoMaggioreMusica – Piedmont & Lombardy
July 28th to August 27th, 2020, 14 concerts of young emerging international artists.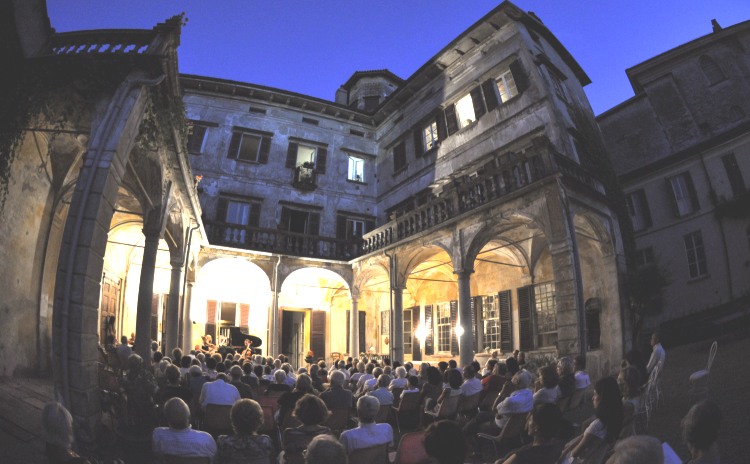 The LagoMaggioreMusica Festival, this year in its 26th edition, takes place from July 28th to August 27th, 2020, on both the Piedmontese and Lombard shores of Lake Maggiore. The program includes 14 classical, folk & jazz concerts.
The Festival, organised and promoted by Jeunesses Musicales Italia and Fondazione Gioventù Musicale d'Italia, sees the participation of young artists who have won renowned international contests and competitions.
Full programm Lombardia – Piemonte
All concerts start at 9 pm.
Tickets
€12
Over 65 and under 25 > €10
Free entry for children under 14.
For info and bookings
Festival LagoMaggioreMusica
cell. +39 333 3589577
Fondazione Gioventù Musicale d'Italia
tel. +39 02 894008
SAFETY RULES
To access the concerts, the guidelines of the Piedmont Region and the Lombardy Region will be followed.
The number of participants is reduced to respect the distance.
Reservations are highly recommended at +39 333 3589577.
(cover photo: a concert in Arona photographed by Emanuele Sandon)
More Information >>>