Sicily
Sicily, in the South of Italy, is the biggest Island in the Mediterranean Sea, and the biggest Italian region. The Strait of Messina separates Sicily from the rest of Italy.
The Region Capital is Palermo, while the other provinces are: Agrigento, Caltanissetta, Catania, Enna, Messina, Ragusa, Siracusa e Trapani.
Eolie, Pelagie and Egadi archipelagos and the Islands of Ustica, Lampedusa and Pantelleria belong to Sicily.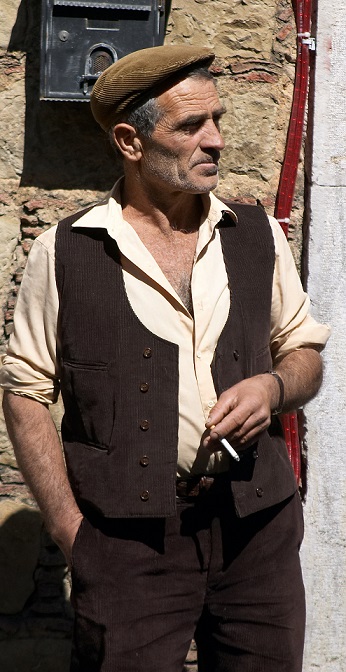 In the Majestic Palermo Cathedral rests the patron Saint Rosalia. The Norman Palace was built by the arabs is known as the Royal Palace. Local markets are very picturesque: Ballarò, Vucciria, Capo and Borgo Vecchio.
In Agrigento, where the writer Luigi Pirandello was born, you may visit one of the richest and well preserved archeological area of the Magna Grecia: The Vally of the Temples.
Catania historic town centre is in pure sicilian baroque: there are many places to visit, like the roman amphitheater, Sant'Agata Cathedral built above the roman Achille's baths, the Middle Age Ursino Castle and the birthplace of the writer Giovanni Verga.
Siracusa, which includes Ortigia Island, has an important archeological area with a V century BC Greek Theatre. The theatre is nowadays used for classical plays. Dionisio's Ear is an artificial grotto with extraordinary acoustic features.
Taormina is famous for its III century BC Greek Theater, which is in perfect conditions and it is still used for several cultural festivals and plays. Taormina is one of the artists most favourite destination, and for historical, cultural tourism too.
Caltagirone is famous thanks to its pottery and 18th century villas; in Monreale, next to Palermo, you may visit the celebrated Cathedral which recalls arab and north european style; the medieval city of Cefalù hosts a wonderful norman Cathedral; Bagheria is the birthplace of the painter Renato Guttuso, and numerous villas may be visited there; Modica is well-known all over the worls thanks to its particular chocolate.
UNESCO WORLD HERITAGE SITES IN SICILY
Archaeological Area of Agrigento
Piazza Armerina: Villa Romana del Casale (Enna)
Aeolian Islands: Lipari, Vulcano, Salina, Stromboli, Filicudi, Alicudi e Panarea
Late Baroque Towns of the Val di Noto (Siracusa)
Syracuse and the Rocky Necropolis of Pantalica
Mount Etna (Catania)
Arab-Norman Palermo and the Cathedral Churches of Cefalú and Monreale
UNESCO INTANGIBLE CULTURAL HERITAGE OF HUMANITY IN SICILY
Opera dei Pupi (Sicilian puppet theatre)
Pantelleria's agricultural practice of cultivating the 'vite ad alberello' (head-trained bush vines)
ART TOWNS IN SICILY
Catania
Noto
Palermo
Siracusa
THE MOST BEAUTIFUL VILLAGES OF ITALY IN SICILY
In the Province of Messina
Castelmola
Castroreale
Milazzo
Montalbano Elicona
Novara di Sicilia
San Marco d'Alunzio
Savoca
In the Province of Palermo:
Cefalù
Gangi
Geraci Siculo
Petralia Soprana
In the Province of Siracusa:
Ferla
Palazzolo Acreide
In other provinces:
Castiglione di Sicilia – in the Province of Catania
Monterosso Almo – in the Province of Ragusa
Salemi – in the Province of Trapani
Sambuca di Sicilia – in the Province of Agrigento
Sperlinga – in the Province of Enna
Sutera – in the Province of Caltanissetta
AUTHENTIC VILLAGES OF ITALY IN SICILY
Caltabellotta (AG)
Troina (EN)
Castelbuono (PA)
FAI PROPERTIES IN SICILY
Giardino della Kolumbetra (Agrigento – 1999)
Giardino Pantesco Donnafugata (Pantelleria – TP – 2008)
WHO'S WHO IN SICILY
Born in Sicily:
– priest and politician Luigi Sturzo
– composers Vincenzo Bellini (1801 -1835) and Alessandro Scarlatti (1660 – 1725)
– scientists Ettore Majorana and Antonio Zichichi
– writers Elio Vittorini, Giuseppe Tommasi di Lampedusa, Giovanni Verga, Leonardo Sciascia, Federico De Roberto, Luigi Pirandello (1867 – 1936), Andrea Camilleri, Luigi Capuana, Elio Vittorini, Vitaliano Brancati, Giuseppe Fava, poet Salvatore Quasimodo (1901 – 1968)
– painters Antonello da Messina (1429 – 1979) and Renato Guttuso
– actors Franco Franchi and Ciccio Ingrassia
– showmen Pippo Baudo and Fiorello
– singers Franco Battiato, Giuseppe Di Stefano and Carmen Consoli
– directors Giuseppe Tornatore and Frank Capra
– fashion designer Domenico Dolce (D&G) and supermodel Eva Riccobono
– cyclist Vincenzo Nibali
The famous hollywood actor Al Pacino has Sicilian origins.