About us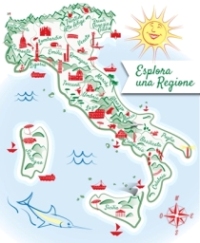 ItalybyEvents.com presents a selection of original Italian beauties. even the unknown ones. With the particularity of gathering on the same site events, food, and territories, so that visitors may organize a better and more interesting holiday in Italy.
The site gives the chance to discover the most different attractions, such as popular festivals and curious museums, nature trails and patron saints, food festivals, refined gardens, and historical re-enactments. And much, much more, especially aimed at families.
For example, activities dedicated to children, folklore, Christmas markets and concerts in the squares, art and culture exhibitions, amateur sport and of course the fantastic Italian food. So that everyone can meet their interests and live richer experiences on vacation, and each territory can enhance all its beauties.
Our values.
– We believe that tourism can always provide opportunities for wonder and exciting experiences and not just souvenirs.
– We believe in slow travel because it is more respectful of places and because it offers unique experiences, otherwise not liveable.
– We believe in the most diverse attractions because the interests of curious people are many and varied.
– We believe that each territory has a lot to offer but often these opportunities remain unknown and that it's a pity.
ItalybyEvents.com is in Italian and in English.
In recent months, it has been visited by over 110,000 unique visitors per month.