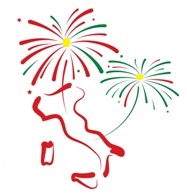 EVERYTHING HAS BEEN STOPPED UNTIL  DECEMBER 3rd, 2020

Unfortunately, the increase of the pandemic disease made it necessary to stop not only all live events, but also all temporary exhibitions and museums.
So what to do?
While waiting to go around again, ItalybyEvents offers you the opportunity to see the events forecasted in the next year, to discover the Italian territories that you would like to visit on your next holiday. And also the traditional food and the typical wines to be tasted in each region … because Italy is beautiful!