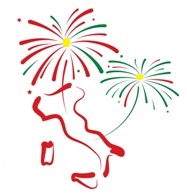 ITALY IS OPEN AGAIN!
Take the opportunity to plan a weekend or a holiday in Italy to appreciate its beauty and get to know the local attractions offered by each Region.
TIPS TO KNOW:
– castles, parks, museums have some new rules for reservations and visits (safety masks, small groups …).
– some events become digital, some live events have new rules of reservation
That's why we kindly recommend you to CHECK the progress of each event by following the LINK to the SITE or to the FACEBOOK PAGE that you find on each event page.
We wish very good free time in Italy to all of us!