Locus Festival – Locorotondo
From July 7th to August 11th 2018, one of the main music festivals in Italy.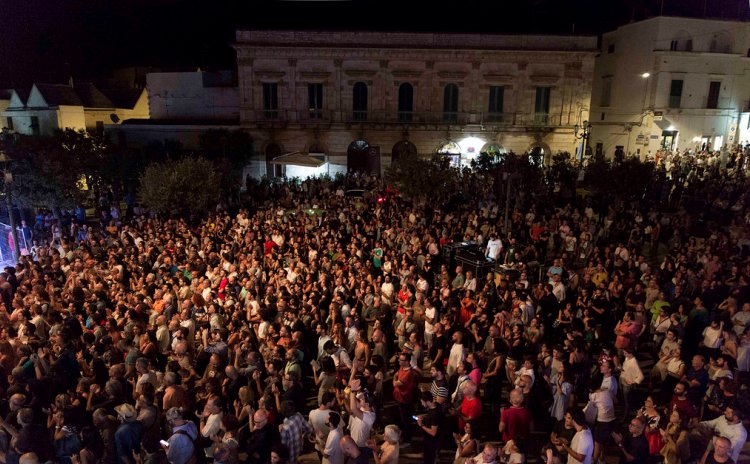 Locus Festival takes place from 7 July to 11 August 2018 in Locorotondo, a village in the region Puglia. classified as one of "Borghi più belli d'Italia" (The most beautiful villages in Italy).
The purpose of Locus Festival is to offer a cultural interesting experience of music while offering participants the opportunity to discover the beauties of the territory, its environment, and its history.
In particular, the theme of this 14th edition is "Cultural weaves" as a sign of the cultural interweaving that forms contemporary folk music and the idea that music is a universal language, which surpasses any geographical barrier, both linguistic and social.
During Locus Festival, concerts alternate with meetings with writers, music critics, and journalists.
Do you want to know which are further "most beautiful villages" in Puglia? click here >>>

Foto: from the official website of the event
Go to the website Locus Festival – Locorotondo