Lazio
Lazio is located in central Italy and is bordered by Tuscany and Umbria to the North, by Abruzzo and Molise to the East and by Campania to the South. Washed from the Tyrrhenian Sea, it offers beautiful landscapes and sea views.
The region capital is Rome, which is also the capital of the Bel Paese (Italy) and one of the most beautiful, famous and visited cities in the world. The other provinces are: Frosinone, Latina, Rieti and Viterbo.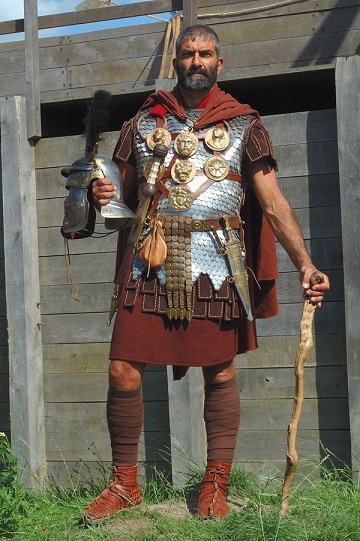 The biggest town in Lazio is, of course, Rome, where you can find the Vatican City and Cinecittà film studios. Rome is also the heart of Italian politics, hosting the President of the Republic and all the ministries. Embassies and consulates are also in the capital. Rome offers artistic, historic and religious itineraries. If you don't have enough time to thoroughly visit Rome, the must-see are the Basilica di San Pietro, Castel Sant'Angelo, Santa Maria Maggiore, San Giovanni in Laterano and Santa Maria degli Angeli churches, the Colosseum and the Roman Forum. Finally, not to be missed the three fountains by Bernini in Piazza Navona, Trastevere district and the Jewish Ghetto.
But Lazio is not only Rome.
Frosinone is the most important center of Ciociaria, the splendid territory celebrated by Moravia novel and by the movie La Ciociara (Two Women), starring Sophia Loren. It is a city surrounded by green landscapes and rich in history. In Frosinone you can find important architectural works, such as the Palazzo della Provincia which hosts paintings by Guttuso, Mastroianni and others. Frosinone is a great starting point for excursions to the near villages Anagni, Ferentino, Alatri and to the Abbey of Montecassino, where San Benedetto used to pray.
From Latina, capital of the Agro Pontino area, built from scratch during the last century reclamation. Following the coast to the south, you can discover picturesque locations like Formia, Porto San Cesareo and Gaeta.
Other important cities in Lazio are Rieti, ideal starting point for excursions up the Apennini mountains of Lazio and Viterbo, an ancient Etruscan center than flourishing medieval town and finally former seat of the Pope (the ancient Palazzo dei Papi can still be visited).

UNESCO WORLD HERITAGE SITES IN LAZIO
Rome: the historical city
Tivoli: Villa Adriana
Tivoli: Villa d'Este
Cerveteri and Tarquinia: Etruscan Necropolises
UNESCO INTANGIBLE CULTURAL HERITAGE OF HUMANITY IN LAZIO
Transportation of the 'Macchina di Santa Rosa' in Viterbo
ART TOWNS IN LAZIO
Rome
THE MOST BEAUTIFUL VILLAGES OF ITALY IN LAZIO
In the Province of Frosinone:
Atina
Boville Ernica
Castro dei Volsci
Monte San Giovanni Campano
Pico
In the Province of Latina:
Campodimele
San Felice Circeo
Sperlonga
In the Province of Rieti:
Amatrice
Castel di Tora
Collalto Sabino
Foglia
Greccio
Orvinio
In the Province of Roma:
Canterano
Castel Gandolfo
Castel San Pietro Romano
Percile
Subiaco
In the Province of Viterbo:
Bassano in Teverina
Caprarola
Civita di Bagnoregio
Sutri
Torre Alfina
Vitorchiano
AUTHENTIC VILLAGES OF ITALY IN LAZIO
In the Province of Latina:
Bassiano
In the Province of Rome:
Cervara di Roma
Riofreddo
Roviano
In the Province of Viterbo:
Comunita ' Montana Alta Tuscia Laziale
Oriolo Romano
FAI PROPERTIES IN LAZIO
Area costiera sull'Isola di Ponza (Ponza – LT – 2001)
Parco Villa Gregoriana (Tivoli – RM – 2002)