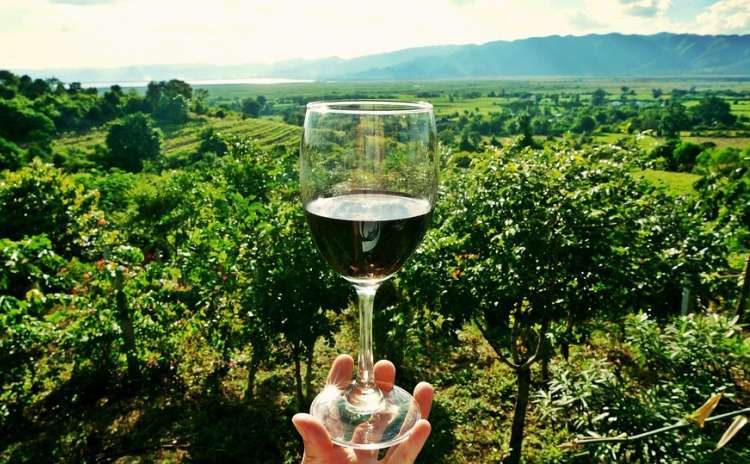 Wines in Sardinia
Among the best known Sardinian wines: red Cannonau, the most prestigious in the region, perfect to be served with roast pork, lamb and goat, Nuragus di Cagliari DOC, Vermentino di Sardegna, only DOCG, excellent accompaniment to seafood appetizers, shellfish, but also white meats and cheeses.
Sardinia has a total of 17 DOC wines, such as Alghero, Cannonau, Carignano del Sulcis, Vernaccia di Oristano, Malvasia di Bosa and Moscato di Sorso Sennori.
Typical Sardinian liquor is "Mirto", obtained by maceration of the berries of the Myrtle plant.

DOCG WINES IN SARDINIA:
Vermentino di Gallura (white, sparkling, passito)

DOC WINES IN SARDINIA:
Alghero
Arborea
Campidano di Terralba or Terralba
Cannonau di Sardegna
Carignano del Sulcis
Girò di Cagliari
Malvasia di Bosa
Mandrolisai or Sardegna Mandrolisai
Monica di Sardegna
Moscato di Sardegna
Moscato di Sorso-Sennori
Nasco di Cagliari
Nuragus di Cagliari
Sardegna Semidano
Vermentino di Sardegna
Vernaccia di Oristano
Cagliari
——–
DOCG: Controlled and Guaranteed Designation of Origin
DOCG is the highest classification for Italian wines. The superior quality is guaranteed by strict production rules concerning the type of grapes allowed, the yield limits, the ripening of the grapes, the vinification and aging procedures. Each DOCG wine is subjected to official tastings.
All bottles are numbered with a seal on the neck. In Italy, there are more than 70 DOCG wines
DOC: Controlled Designation of Origin
The classification certifies and delimits the area of origin of the grapes used. It is granted to quality and renowned wine, which must comply with a specific vinification approved by ministerial decree. In Italy, there are more than 300 DOC wines.