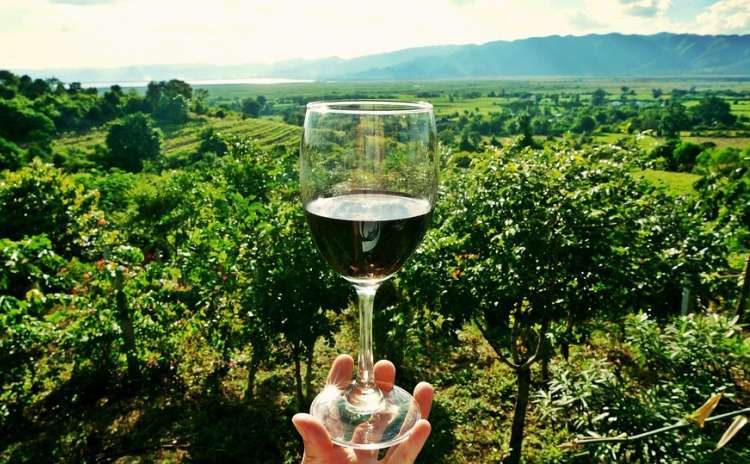 Wines in Campania
Campania boasts lots of great red wines and fine white wines, these in particular coming from volcanic areas (Campi Flegrei and Vesuvio).
One of the regional excellences is limoncello liquor, made of Sorrento's lemons, and Strega liquor, produced in Benevento and exported all over the world.
Choose your favourite wine in Campania: 4 DOCG and 15 DOC wines.

DOCG WINES IN CAMPANIA:
Aglianico del Taburno o Taburno  (red or rosè, dry)
Fiano di Avellino o Apianum (white)
Greco di Tufo (white dry or sparkling)
Taurasi (red, dry)

DOC WINES IN CAMPANIA:
Aversa
Campi Flegrei
Capri
Castel San Lorenzo
Cilento
Costa d'Amalfi
Falanghina del Sannio
Falerno del Massico
Gallucio
Irpinia
Ischia
Penisola Sorrentina
Sannio
Vesuvio
Casavecchia di Pontelatone
——–
DOCG: Controlled and Guaranteed Designation of Origin
DOCG is the highest classification for Italian wines. The superior quality is guaranteed by strict production rules concerning the type of grapes allowed, the yield limits, the ripening of the grapes, the vinification and aging procedures. Each DOCG wine is subjected to official tastings.
All bottles are numbered with a seal on the neck. In Italy, there are more than 70 DOCG wines
DOC: Controlled Designation of Origin
The classification certifies and delimits the area of origin of the grapes used. It is granted to quality and renowned wine, which must comply with a specific vinification approved by ministerial decree. In Italy, there are more than 300 DOC wines.