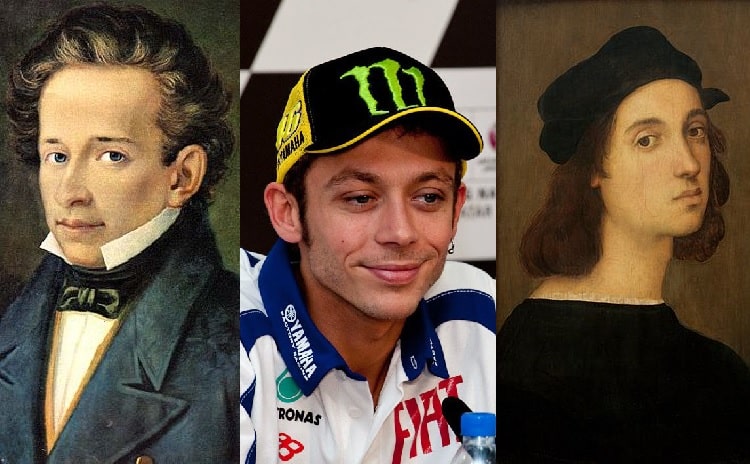 Who's who in Marche
Marche have been the birthplace of the great painter Raphael (1483-1520), Bramante (1444-1514) and of the great poet Giacomo Leopardi (1798-1837) whose house is open to visitors >>>
Several composers that have made Italian music and opera famous worldwide were also born here: Giovan Battista Draghi also called Pergolesi (1710-1736) author of La serva padrona (The servant turned Mistress), Gaspare Spontini (1774a-1851), and Gioacchino Rossini (1792-1868) author of the famous opera Il barbiere di Siviglia (The Barber of Seville). it is dedicated to Rossini the Sferisterio Opera Festival (in Macerata during July and August ) and the Rossini Opera Festival (in Pesaro in August).
Other popular people from Marche are:
– educator Maria Montessori (1870-1952)
– opera singers Renata Tebaldi (1922-2004), Franco Corelli (1921-2003) e Beniamino Gigli (1890-1957)
– Pope Pius IX (1792-1878)
– ENI public administrator Enrico Mattei (1906-1962) and businessman Diego della Valle
– comics artist Andrea Pazienza (1956-1988),
– motorcycle racer Valentino Rossi, fencer Valentina Vezzali, football player Roberto Mancini.
Source Wikimedia Commons:
Valentino Rossi Di motoracereports – Picasa Web Albums, CC BY 3.0,
Wikipedia, unknown source: Raffaello, Giacomo Leopardi, Valentina Vezzali