Molise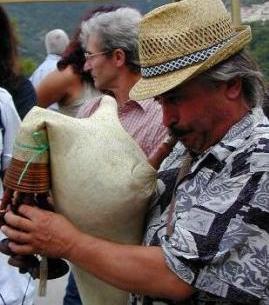 Molise territory is in Southern Italy. The region is bordered to the North by Abruzzo, to the West by Lazio, to the South by Campania and Puglia and it is overlooking the Adriatic Sea to the East.
The main town is Campobasso. The second one is Isernia.
The city of Campobasso (capital of the region) is renowned for the production of knives and for its culinary tradition, celebrated in the food and wine fair "Piacere Molise" held between October and November.
The main feast takes place in Campobasso at the beginning of June: the Celebration of Mysteries (June the 7th).
Isernia is the "city of lace", and birthplace of Pope Celestine V to whom Fontana Fraterna has been dedicated.
THE MOST BEAUTIFUL VILLAGES OF ITALY IN MOLISE
In the Province of Campobasso:
Oratino
Sepino
In the Province of Isernia:
Fornelli
Frosolone
AUTHENTIC VILLAGES OF ITALY IN MOLISE
In the Province of Campobasso:
Civitacampomarano
Riccia
Ripalimosani
Vinchiaturo
In the Province of Isernia:
Capracotta
Castel del Giudice
Macchiagodena
Pescopennataro
Pietrabbondante
Pizzone