The "Descent of the Candlesticks"- Sassari
Every August 14th the most important religious celebration in Sassari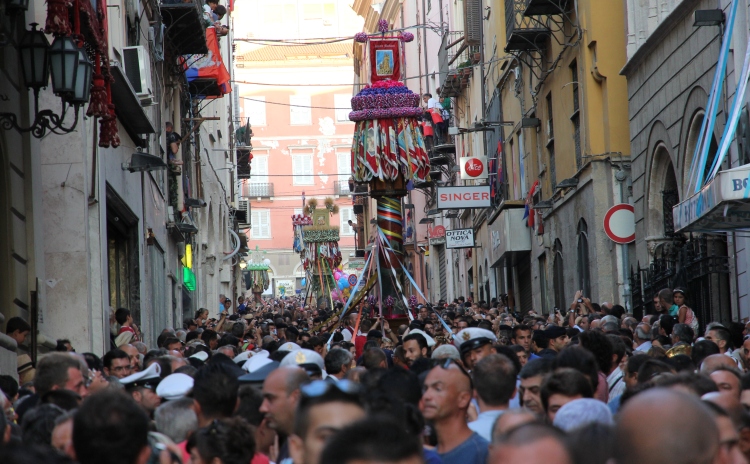 TO BE CONFIRMED
The Discesa dei Candelieri (Descent of the Candlesticks) or "Faradda di li  Candareri" (in Sardinian dialect) is the most important religious festival in Sassari.
It has been celebrated on August 14th every year, for over 5 centuries.
The event was born as a ritual of candles offering to Madonna Assunta by the arts and crafts corporations of the city.

Discesa dei Candelieri consists of a procession that involves 11 candle holders, called Gremi and gremianti, and the local authorities.
The ritual starts in the morning with the so-called "vestizione": every Gremio decorates its own candlestick in his place or in the house of the gremiante who has the responsability of the votive candle.
The procession occurs in the evening which goes through the city, starting from piazza Castello and passing by Corso Vittorio Emanuele. It ends at the Church of Saint Mary of Bethlem. During the parade, the exchange of the traditional sign occurs between the Mayor and the Gremio of the estate manager with which the entire population of Sassari identifies.
"Faradda di li Candareri" has been included in the UNESCO Representative List of the Intangible Cultural Heritage of Humanity.