Carrese Race – Ururi
May 3rd, the "Carrese" is a race of ox carts.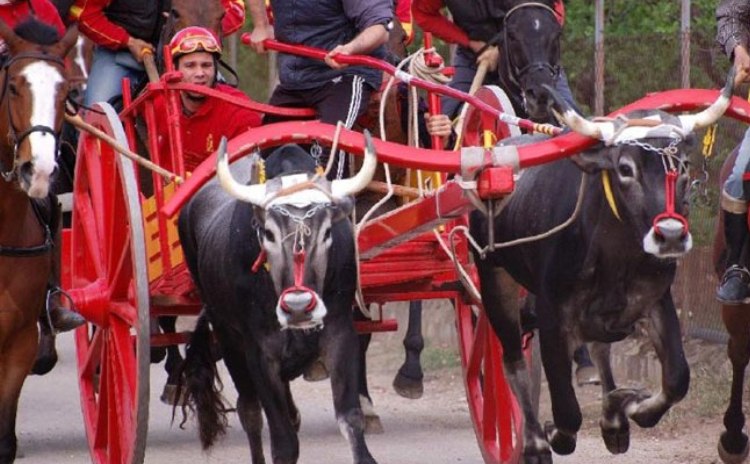 The Carrese Race is a race of ox carts that takes place in Ururi, in the Province of Campobasso, in Molise. It takes place every year in early May.
There are two groups of contestants: teenagers, with carts pulled by calves, and men with ox carts.
The event starts with the blessing of carts.
A first race is run by young guys with carts pulled by calves. After this "introduction", the ox carts receive a second blessing and the big race can begin.
The race starts 4 kilometers away from Ururi and it ends in town in front of the church dedicated to Santa Maria delle Grazie.
At the end of the races, the winner will have the honor of bringing in the procession the sacred relic represented by a piece of Wood of the Holy Cross.
Information:
Comune di Ururi
phone +39 0874 830130
More Information >>>