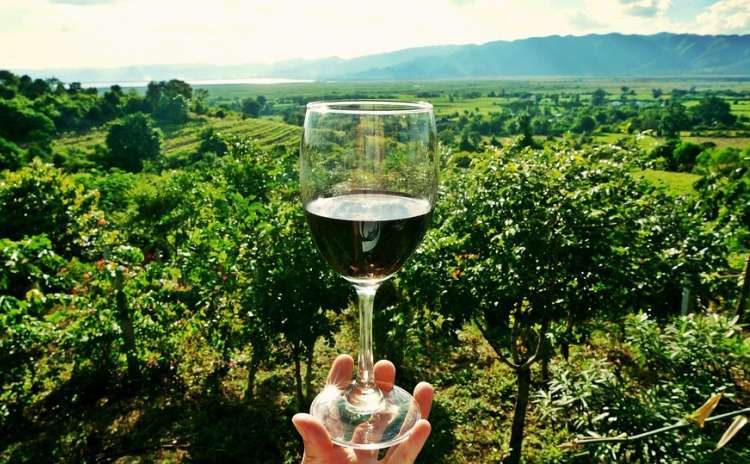 Wines in Piedmont
Piedmont is also one of the major wine producers in Italy, famous for the many high excellence varieties and labels. The undisputed king of Piedmont production is Barolo, followed by Barbaresco, Nebbiolo, Gattinara, Ghemme and the rarest Carema. Also very famous Barbera, Dolcetto, Cortese, Grignolino, good also as aperitif or to drink with fish dishes, and the sweet-smelling Moscato. Piedmont counts 17 DOCG wines and 42 DOC wines.


DOCG WINES IN PIEMONTE:
Alta Langa (white, sparkling, rosè)
Asti (white, sparkling, sweet)
Barbaresco (red, dry)
Barbera d'Asti (red, dry)
Barbera del Monferrato Superiore (red, dry)
Barolo (red, dry)
Brachetto d'Aqui o Acqui (red, sparkling, sweet)
Dogliani (red, dry)
Dolcetto di Diano d'Alba o Diano d'Alba  (red, dry)
Dolcetto di Ovada Superiore o Ovada (red, dry)
Erbaluce di Caluso o Caluso (white, sparkling, sweet)
Gattinara (red, dry)
Gavi o Cortese di Gavi (white, sparkling)
Ghemme (dry red)
Nizza (red)
Roero (red, white, sparkling)
Ruchè di Castagnole Monferrato (red, dry)

DOC WINES IN PIEMONTE:
Alba
Albugnano
Barbera d'Alba
Barbera del Monferrato
Boca
Bramaterra
Calosso
Canavese
Carema
Cisterna d'Asti
Colli Tortonesi
Collina Torinese
Colline Novaresi
Colline Saluzzesi
Cortese dell'Alto Monferrato
Coste della Sesia
Dolcetto d'Aqui
Dolcetto d'Alba
Dolcetto d'Asti
Dolcetto di Ovada
Fara
Freisa d'Asti
Freisa di Chieri
Gabiano
Grignolino d'Asti
Grignolino del Monferrato Casalese
Langhe
Lessona
Loazzolo
Malvasia di Casorzo or Casorzo
Malvasia di Castelnuovo Don Bosco
Monferrato
Nebbiolo d'Alba
Piemonte
Pinerolese
Rubino di Cantavenna
Sizzano
Strevi
Terre Alfieri
Valli Ossolane
Valsusa
Verduno Pelaverga or Verduno
——–
DOCG: Controlled and Guaranteed Designation of Origin
DOCG is the highest classification for Italian wines. The superior quality is guaranteed by strict production rules concerning the type of grapes allowed, the yield limits, the ripening of the grapes, the vinification and aging procedures. Each DOCG wine is subjected to official tastings.
All bottles are numbered with a seal on the neck. In Italy, there are more than 70 DOCG wines
DOC: Controlled Designation of Origin
The classification certifies and delimits the area of origin of the grapes used. It is granted to quality and renowned wine, which must comply with a specific vinification approved by ministerial decree. In Italy, there are more than 300 DOC wines.