Puglia
Apulia (Puglia in Italian) is in the South and it is the easternmost region of Italy, nicknamed "the boot heel" because of its particular shape that divides the Adriatic Sea from the Ionian Sea.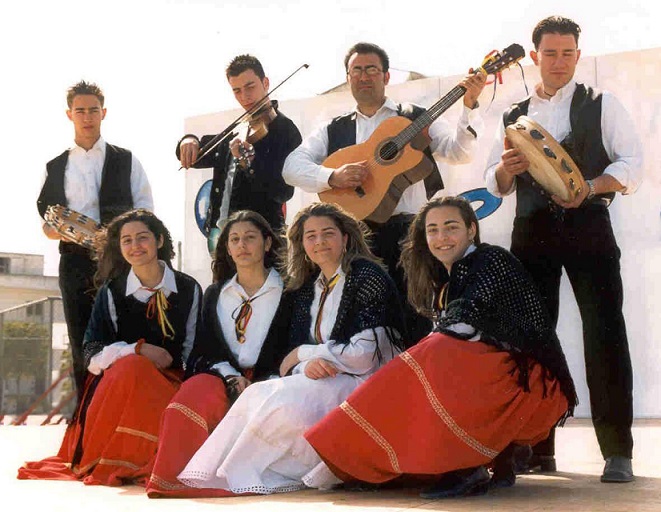 Bari is the regional capital. The other provinces are Barletta-Andria-Trani, Brindisi, Foggia, Lecce and Taranto.
Bari is a modern city, where Fiera del Levante is taking place every year, but it is also a town full of history as shown by the Church of St. Nicholas dating back to the Romanesque period, by the rock churches like Santa Candida and in general by the whole area of "Old Bari ".

Further beautiful places to visit are Trani, Bisceglie, Barletta or the famous thermal baths in Margherita di Savoia.
Going South not to be messed Ostuni named "the white Ostuni" because of its white houses, the sunny Brindisi and Taranto on the Ionian Sea, an important center of Greek civilization that today houses the Museo Archeologico Nazionale (MARTA).

Lecce has been Italian Capital of Culture in 2015.
UNESCO WORLD HERITAGE SITES IN PUGLIA
The Trulli of Alberobello (1996) – Bari
Castel del Monte (1996) – Andria – see more >>>
Longobards in Italy. Places of the Power (568-774 A.D.): Sanctuary of San Michele in Monte Sant'Angelo (FG)
Castel Fiorentino in Torremaggiore (2017)
ART TOWNS IN PUGLIA
Bari
Lecce
THE MOST BEAUTIFUL VILLAGES OF ITALY IN PUGLIA
In the Province of Foggia:
Alberona
Bovino
Monte Sant'Angelo
Pietramontecorvino
Roseto Valfortore
Vico del Gargano
In the Province of Lecce:
Otranto
Presicce – Acquarica
Specchia
In other provinces:
Cisternino – in the Province of Brindisi
Locorotondo – in the Province of Bari
Maruggio –  in the province of Taranto
AUTHENTIC VILLAGES OF ITALY IN PUGLIA
In the Province of Barletta-Andria-Trani:
Minervino Murge
Montegrosso (Municipality of Adria)
Trinitapoli
In the Province of Bari:
Acquaviva delle Fonti
Altamura – centro storico
Bitetto
Casamassima
Cassano delle Murge
GAL Terre di Murgia
Poggiorsini
Sannicandro di Bari
Turi
In the Province of Foggia:
Accadia
Alberona
Anzano di Puglia
Apricena
Biccari
Candela
Casalnuovo Monterotaro
Casalvecchio di Puglia
Castelluccio Valmaggiore
Castelnuovo della Daunia
Celenza Valfortore
Celle San Vito
Deliceto
Faeto
Isole Tremiti
Lucera
Peschici
Rignano Garganico
Roseto Valfortore
San Giovanni Rotondo
San Marco in Lamis
San Marco La Catola
San Nicandro Garganico
Vieste
Volturara Appula
Volturino
In the Province of Lecce:
Alessano
Alezio
Aradeo
Borgagne – portion of Melendugno
Campi Salentina
Cannole
Castrignano del Capo
Castro
Collepasso
Copertino
Corigliano d'Otranto
Corsano
Galatone
Gallipoli
Grecìa Salentina
Leverano
Lizzanello
Martano
Matino
Melendugno
Melpignano
Minervino di Lecce
Montesano Salentino
Morciano di Leuca
Nerviano
Nociglia
Palmariggi
Patù
Poggiardo
Ruffano
Salve
San Cassiano
Seclì
Sogliano Cavour
Unione dei Comuni Entroterra Idruntino
Vernole
In the Province of Taranto:
Castellaneta
Unione dei Comuni delle Terre del Mare e del Sole
FAI PROPERTIES IN PUGLIA
Santa Maria Abbey in Cerrate (Lecce – 2012)