Privacy policy pursuant to the 2016/679 European GDPR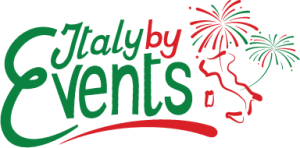 1 – SITE NAVIGATION
Access to the ItalybyEvents site is free and requires no registration or provision of data.
2 – REGISTRATION TO THE SITE AND PURPOSE OF DATA COLLECTION
In order to be able to send events to the site through the dedicated form, it is necessary to register on the website and authorize the processing of data.
Even in the case of requests for information from a user to third parties through the site ItalybyEvents.com, the user must sign an explicit consent for the conferment of data to the recipient of the request.
Failure to authorize will result in the inability to obtain the requested service
The data of registered users can be used to send to the user by ItalybyEvents newsletters, offers, reports also related to third parties.
At any time, the registered user can request the cancellation of the data by sending an email to italybyevents@italybyevents.com
3 – TRANSFER TO THIRD PARTIES
ItalybyEvents has never sold and will not transfer the data of registered users to others. Even if you send promotional materials of third parties (Dem), these will be shipped from ItalybyEvents.com.
4 – DATA CONSERVATION PERIOD
As the newsletter delivery service is continuous over time, user data will be stored without expiration, unless cancelled by email by filling in the form below or by direct cancellation using the cancellation links in the newsletter (see in the rights of the interested parties in point 7).
5 – ANONYMOUS NAVIGATION DATA
This website uses Google Analytics, the service provided by Google, Inc. ("Google") for the statistical analysis of navigation data.
The information generated by the Google codes on the use of the website is stored on Google's servers in the USA.
Google uses this information for the purpose of tracking and examining the use of ItalybyEvents.com by users, compiling reports for website administrators and providing other services relating to advertising campaigns on the site.
Google does not associate these IP addresses with any other data held by Google.
ItalybyEvents.com will use the data provided by Google for the sole purpose of statistical analysis on the use of the website, to improve the quality of the service and provide better navigation within the site.
Other sites that ItalybyEvents.com may possibly "link", may contain tracking systems the owner of the site is unaware of.
6 – COOKIES
The site uses only session cookies in order to allow safe and faster exploration of the site. These cookies do not acquire any personal data. By browsing the ItalybyEvents.com website, you agree to use it.
7 – RIGHTS OF THE INTERESTED PARTIES
Pursuant to art. 7 of Legislative Decree no. 196/2003 and subsequent amendments and according to the new European General Data Protection Regulation 2016/679 (GDPR), the subjects to whom the personal data refer have the right to:
– obtain, at any time, confirmation of the existence or otherwise of their data,
– verify its accuracy and/or request its integration, updating, rectification or cancellation.
Requests must be sent by mail to Giovanni Sorrentino – Viale Lombardia 54 – 20131 Milan or by e-mail by filling out the form below
8 – HOLDER OF THE TREATMENT
Giovanni Sorrentino – Viale Lombardia 54 – 20131 Milan owner of the website Italybyevents.com
9 – LEGAL NOTES
For the Legal Notice, copyright rules refer to the dedicated page >>>
FILL IN THIS FORM TO COMMUNICATE WITH US