Liguria
Protected to the North by the Appennio Ligure and overlooking the Tyrrhenian Sea, Liguria is a small gem in western Italy. It is bordered by France, Piedmont, Emilia Romagna and Tuscany. To the South it is washed by the Ligurian Sea for over 350 km of coastline.
Liguria has a peculiar shape thet reminds of a rainbow overlooking the sea. Genoa, the region capital, is in the middle. The other provinces are: Savona and Imperia to the West of Genoa and La Spezia to the East.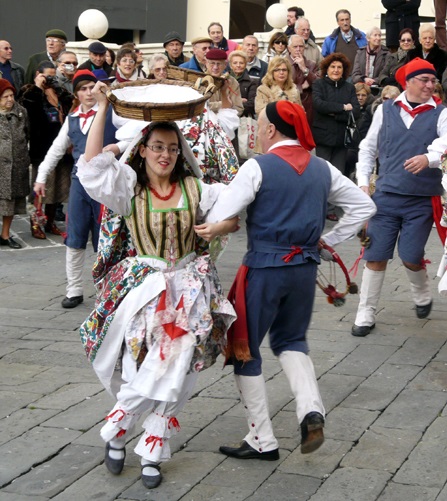 Despite being a sea region, Liguria is the most wooded region in Italy: 63% of its territory is covered by forests. Nevertheless it is one of the most densely populated regions: almost 300 inhabitants per square km.
Region capital is Genoa, one of the ancient Maritime Republics, today the most important port of Italy. Its peculiar historical center, with the famous "carrugi" (alleys), is the largest in Europe. Among the most interesting monuments: San Lorenzo Cathedral, the Doge's Palace, former residence of the Doges that now houses important art exhibitions and conferences, Carlo Felice Theater and the Aquarium, the largest marine park in Europe, where you can see sharks, dolphins, penguins and moray eels.
UNESCO WORLD HERITAGE SITES IN LIGURIA
Portovenere
The Cinque terre
The Islands of Palmaria, Tino, Tinetto
Genoa: Strade Nuove and Palazzi dei Rolli
ART TOWNS IN LIGURIA
Genoa
THE MOST BEAUTIFUL VILLAGES OF ITALY IN LIGURIA
In the Province of Savona:
Castelvecchio di Rocca Barbena
Colletta di Castelbianco
Finalborgo
Laigueglia
Millesimo
Noli
Verezzi
Zuccarello
In the Province of Imperia:
Apricale
Cervo
Lingueglietta
Seborga
Triora
In the Province of La Spezia:
Brugnato
Framura
Montemarcello
Tellaro
Varese Ligure
Vernazza
In the Province of Genova:
Campo Ligure
Moneglia
AUTHENTIC VILLAGES OF ITALY IN LIGURIA
Sestri Levante (GE)
FAI PROPERTIES IN LIGURIA
San Fruttuoso Abbey (Camogli – GE – 1983)
Bottega storica di barbiere (Genoa – 1992)
Casa Carbone (Genoa – 1987)
Promontoio and Torre di Punta Pagana (Rapallo – GE – 1981)
WHO'S WHO IN LIGURIA
Liguria has given birth to three Nobel Prizes: Giulio Natta (chemistry), Riccardo Giacconi (physical) and Eugenio Montale (literature).
Also born in Liguria:
– explorer Christopher Columbus (1451-1506) who discovered America, great admiral Andrea Doria (1466-1560), military leader Nino Bixio (1821-1873), who led the thousand with Garibaldi, poet and patriot Goffredo Mameli, author of the hymn of Italy, Giuseppe Mazzini (1805-1872), patriot, politician and writer
– violinist Niccolò Paganini (1782-1840),
– Italian President (1978-85) Sandro Pertini
– television comedian Maurizio Crozza, actor Carlo Dapporto, the writer of the novel Cuore (Heart) Edmondo De Amicis.
Also native from Liguria:
– songwriters Fabrizio De André, Umberto Bindi, Bruno Lauzi, Ivano Fossati, Francesco Baccini, talk show host Fabio Fazio, film and theater actor Vittorio Gassman, famous film actor and dubber Giancarlo Giannini, comedian actor Paolo Villaggio, Dario Vergassola, dialect actor Gilberto Govi, comedian and political blogger Beppe Grillo
– production designer Lele Luzzati, director Giuliano Montaldo
– archistar Renzo Piano and designer and architect Gaetano Pesce
– television writer of  TV show "Striscia la Notizia" Antonio Ricci, television presenter Enzo Tortora, journalist Carlo Freccero, poets Camillo Sbarbaro, Edoardo Sanguineti, writer Mario Soldati, theater man and novelist Carlo Repetti
– politicians Palmiro Togliatti and Alessandro Natta